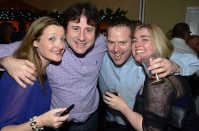 Popular FRIDAY Night PARTY for 30s to 60s - singles and couples welcome ...
Unmissable!  Very popular FRIDAY Party Night for 30s to 60s from 8.30pm till 1am.  Singles and couples welcome.  Terrific music, super dance floor, great atmosphere, friendly people and FREE on-site car parking.  No wonder it's where all the 30s to 60s go!
15% OFF DRINKS 8.30PM - 9.30PM SO COME EARLY! 
At Bird Hills Golf Club, Clubhouse, Drift Rd, off Hawthorn Hill (A330), nr Maidenhead SL6 3ST    Ladies/Gents: £10 - Pay on the door.  Smart denim ok. Collared shirt required.  No trainers, T shirts, jumpers, etc. Right of admission reserved. Details and more events: www.dance-parties.co.uk or call Freefone 0800 313 4441
We are a members only club so if you don't have a membership card you'll need to join on arrival  – but the good news is that membership is only £3 a year!
*thebestof cannot be held responsible for any changes, amends or cancellations of an event
Contact us: 08003134441

visit us

Bird Hills Golf Club, Drift Road, off Hawthorn Hill (A330), nr MAIDENHEAD
SL6 3ST