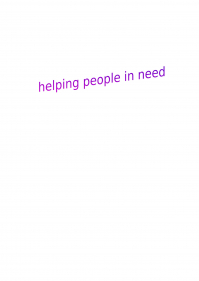 COME AND CELEBRATE THE ARRIVAL OF SPRING - A FUN EVENING WITH MUSIC, DANCING, MAGIC, RAFFLE AND A DELICIOUS 3 COURSE INDIAN MEAL - AND RAISE FUNDS FOR THE INTENSIVE CARE UNIT OF A CHARITABLE HOSPITAL. All Welcome. Adults £15 Child (5-12) £7
This event is a series of fundraising activities that our charity - Kankhal Medical Aid - organises. We are a small group of volunteers that give their time and effort to running this charity. ALL the money we raise goes directly to the hospital - we have NO overheads or expenses. 
The Ramakrishna Mission Sevashram, is a hospital run by monks and they are devoted to the prevention of disease and care of the sick people of the poorest villages in the foothills of the Himalayan region. Details of the charity and the hospital we support are available on our website - www.kankhal.co.uk.
*thebestof cannot be held responsible for any changes, amends or cancellations of an event
Contact us: 07877617342

visit us

ST MARKS CHURCH HALL (REAR OF CHURCH)
DEDWORTH ROAD
WINDSOR
SL4 4JS

useful downloads

find us on facebook