Windsor based single mum of four raises over £8,000 for Cancer Research UK
11th May 2016
... Comments
---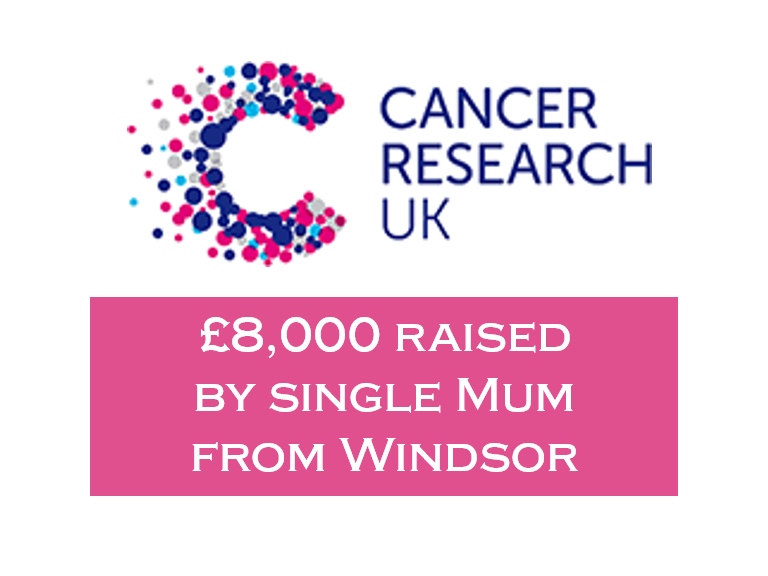 Windsor based single mum of four raises over £8,000 for Cancer Research UK
Windsor, Berkshire - Wednesday 11th May: A black tie ball was organised by a local mum of four on Saturday, 8 May 2016 in aid of Cancer Research UK, raising £8,000.
Rebecca Hedges, 30 from Twyford, Reading organised the charity event at the prestigious Oakley Court Hotel following the loss of her grandmother to ovarian cancer last year.
Rose Daulton, a spokesperson from Cancer Research UK said: "I would like to thank everyone who came along to the event and donated their pennies and pounds as I'm sure it will go a long way. Thanks to research by scientists at Cancer Research UK new treatments are being developed so that more people are surviving cancer than ever before but there is so much more that needs to be done. There are over 200 different cancers and cancer research is one of the only ones that cover research for all types of cancer.
Organising a ball is a lot of hard work and raising £8,000 is incredible and will help raise vital funds. I am astounded by the generosity of the local businesses that have contributed and of Oakley Court which hosted the gala."
The gala fundraiser saw local businesses like Venture Photography, Carazol Jewellery; Future Babies and Silent Auctions donate prizes and time to raise money for the cause.
Tom Fitzpatrick, a locally known jazz singer donated his time by providing the night's entertainment; Rose Daulton from Cancer Research UK, a volunteer organiser of the annual Relay for Life Ascot race supported Rebecca's efforts to raise awareness and money for Cancer Research UK.
Rebecca Hedges, organiser of the event said: "My nan overcame bowel cancer some years ago, but unfortunately developed ovarian cancer last year and passed away. This evening was a great success, thanks to all those who donated and attended. We have come together to raise awareness and funds to fight a disease that affects so many of us, in the hope new scientific research will help to find a cure or to help cancer sufferers live a longer life."