Travel a lot for business? Here's some top tips to make the most of it
21st January 2016
... Comments
---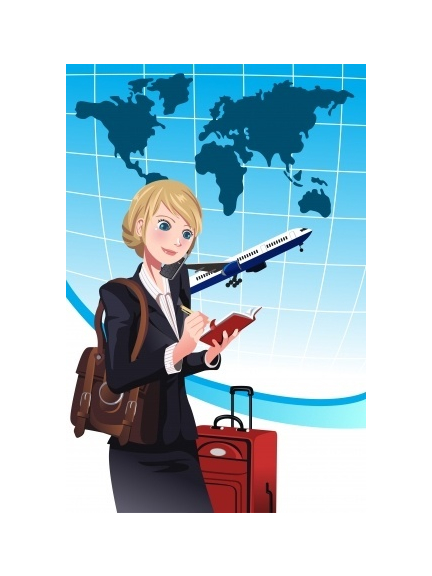 How to have fun on your business trips
Travelling for business might seem fun at first and to outsiders it probably seems lavish. Jetting off to different places all of the time is a luxury and a bonus to your job, but if you are the one that is doing it can soon lose its charm.
Business travel is extremely tiresome. Running from meeting to meeting to corporate dinners. You're forever packing up and moving on to your next destination. There are endless airports, layovers and navigating of time zones. All of this can become tedious and when you spend a great deal of your life in hotel rooms instead of at home the appeal of business travel soon wears off.
We know that business travel is an essential part of many peoples lives and so in order to make sure you can relieve yourself of some stress and get some enjoyment out of your business travels we have some tips on how to have some fun on your next business trip.
Hit the Shops
Take some much need time out and indulge in a little retail therapy. Pick up some gifts for your family and friends back home. Choosing items that reflect where you've been will create a fun talking point.
Go Sightseeing
If you have some time to kill between meetings then instead of sitting your hotel room or lobby working head outside. Explore the city or country you are in. Take in the sights and discover the historic areas on offer. Who knows you might even learn something new.
Get Moving
After a day in the office you might be feeling a little overcome. Discover what sporting actives are available locally. If you fancy a round of golf then why not rent some clubs and head to the fairway. If you prefer to blow of steam in the gym then there are plenty of pay by the day offers out there. But if gyms aren't your thing then hit the pavement, the fresh air will do wonders for your mood and is bound to clear your head before you board your next flight.
Let's Feast
Room service can get old pretty quickly so get yourself to some restaurants to sample the local food. Dining alone can be an unnerving experience but it is actually quite wonderful.
If you want to make the most out of your business travels then get in touch today and we can assist in adding some leisure and cultural activities to either end of your trip. Whether that be planning detailed leisure actives or simple providing information on local must sees and amenities in the area we can help and make sure your business trips are always a pleasure and never a chore.
Info@iecorporatetravelservices.co.uk
By Sophie Maguire