The Rotary Club of Windsor & Eton's DUCK RACE!
30th June 2014
... Comments
---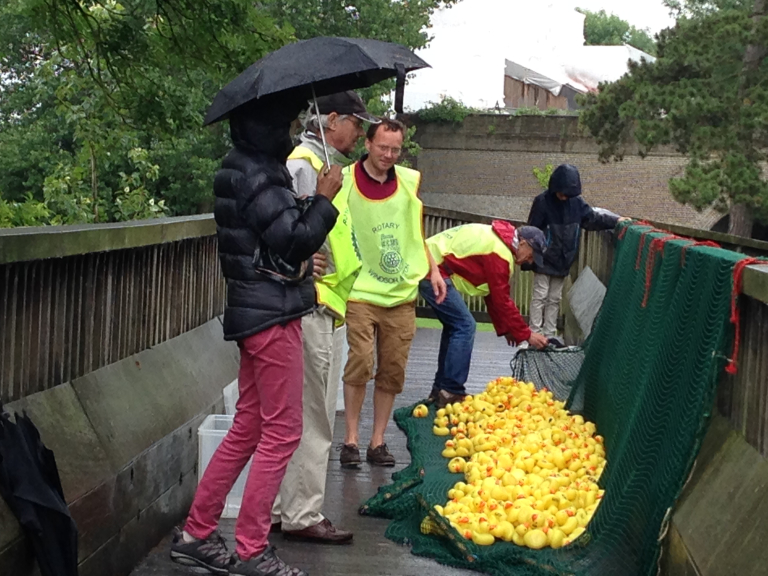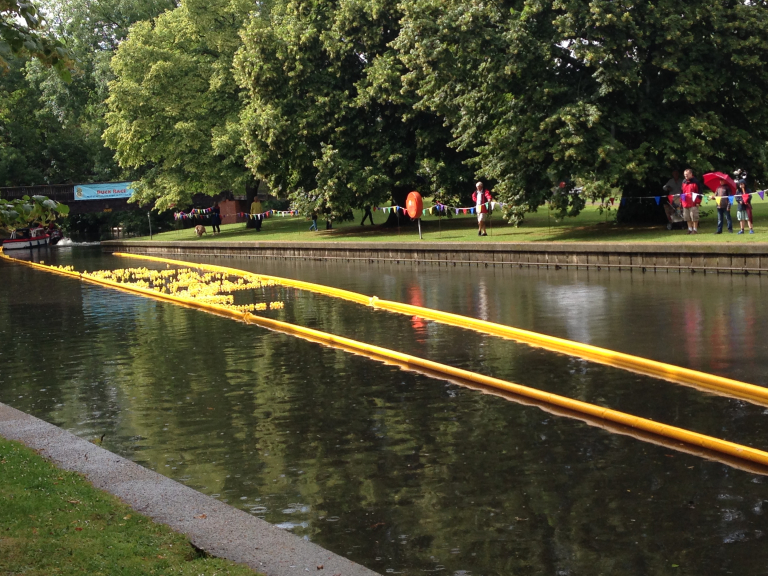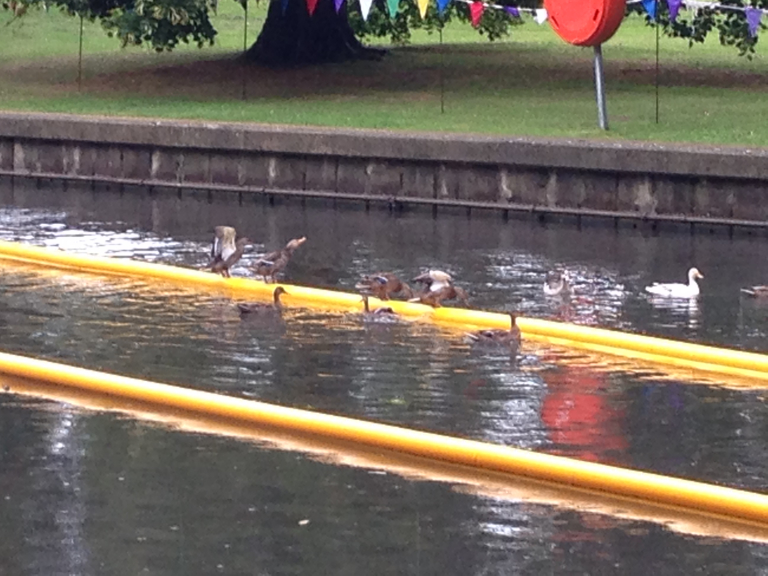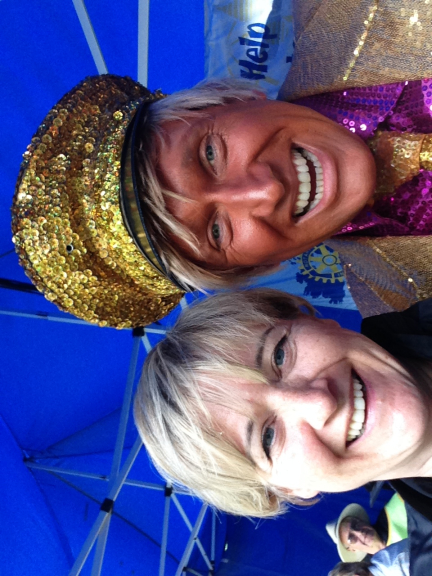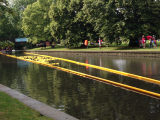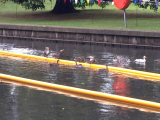 Saturday was the day of the annual Windsor Duck Race, which followed the Midsummer Fayre in Alexander Gardens, Windsor. Despite the rain a whole crowd of enthusiastic people, including yours truly, turned up to watch the ducks jump from the bridge and 'race' (well more like meander) down to the finish line.
Video: Ready, steady, jump!
There was some confusion along the way as a family of real ducks tried the course out first - luckily they got bored half way down and jumped over the side and back into the main river.
And then the plastic ducks had their turn, some managing to swim backwards most of the way; and some deciding to be lazy and not swim at all without a helping push...
Kevin Cruise was there to add to the entertainment and along with the quackers, a lot of fun was had by all.
Video: The ducks 'race' to the finish line
Watch the videos for the excitement, live from the event ;-)