Christmas information and the worlds tallest Christmas tree from The Christmas Decorators
24th March 2016
... Comments
---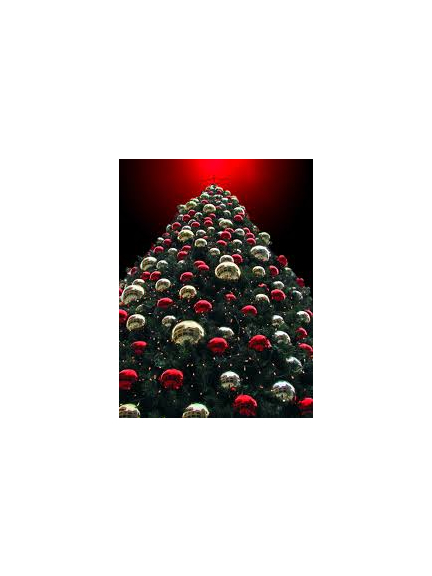 The story goes that in 1582, Pope Gregory XIII ordered a new calendar (the Gregorian) to replace the old Julian calendar and called for New Year's Day to be celebrated on Jan 1st instead. According to a popular explanation, many people either refused to accept the new date, or did not learn about it, and continued to celebrate New Year's Day on April 1st.
Other people began to make fun of these traditionalists, sending them on "fool's errands" or trying to trick them into believing something else. Eventually, the practice spread throughout Europe and gave light to the 'April Fools' tag.
With longer and hopefully sunnier/warmer Spring/Summer days ahead, Christmas will be far from most people's thoughts.
However whilst Christmas is of course our specialism, lighting and decorations are also a feature for gardens all year round, particularly where summer parties and BBQ's are high on the agenda.
If you have an important event and are considering a large party such as a big birthday, a wedding anniversary, a business event or even just a summer gathering, we can provide a service making you the envy of the neighborhood without you having to do any of the work, so why not see what we can do for you!
Not only this but by utilizing our dual coloured LED lighting, you can retain the lights for Christmas and just simply 'switch the colour scheme and take advantage of some fabulous exterior lighting for Christmas 2016.
For any enquiry, please e-mail us at dave.hill@thechristmasdecorators.com or call us on 07792037222.
This month's Christmas fact: According to the Guinness world records, the tallest Christmas tree ever cut was a 221-foot Douglas fir that was displayed in 1950 at the Northgate Shopping Centre in Seattle, Washington