CrossFit Intro Sessions
GYM 1971
21A Lombard Road
South Wimbledon
SW19 3TZ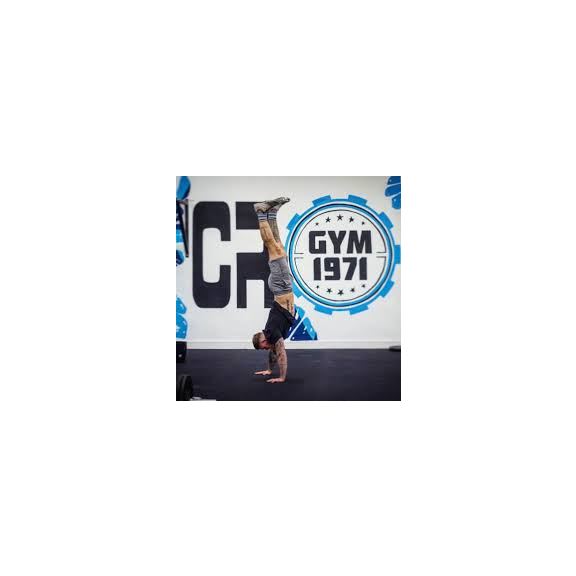 CrossFit Intro sessions for beginners at GYM 1971
New to fitness or looking to start a new training programme?
South Wimbledon now offers Crossfit.
Just 5 minutes walk from South Wimbledon station on Lombard Road
Intro sessions are perfect for beginners, learning the fundamental movements of Crossfit from a professional and friendly coach. 
All sessions are small and at quieter times one on one with a coach.
Intro sessions consist of a warm up and mobility, skill work of 1-3 basic movements and a short workout, putting into practice what you have learnt. 
Intro sessions run every week - 
Monday 8am 
Tuesday 7pm
Wednesday 8am 
Thursday 7pm
Saturday 11am
All intro sessions are 1hour long 
Please email southwimbledon@crossfit1971.com
or visit our website www.gym1971.com
Future dates
Thursday 24th January 7:00pm until 8:00pm
Saturday 26th January 11:00am until 12:00pm
Tuesday 29th January 7:00pm until 8:00pm
Thursday 31st January 7:00pm until 8:00pm
Saturday 2nd February 11:00am until 12:00pm
Tuesday 5th February 7:00pm until 8:00pm
Thursday 7th February 7:00pm until 8:00pm
Saturday 9th February 11:00am until 12:00pm
Tuesday 12th February 7:00pm until 8:00pm
Thursday 14th February 7:00pm until 8:00pm
Saturday 16th February 11:00am until 12:00pm
Tuesday 19th February 7:00pm until 8:00pm
Thursday 21st February 7:00pm until 8:00pm
Saturday 23rd February 11:00am until 12:00pm
Tuesday 26th February 7:00pm until 8:00pm
Thursday 28th February 7:00pm until 8:00pm
Saturday 2nd March 11:00am until 12:00pm
Tuesday 5th March 7:00pm until 8:00pm
Thursday 7th March 7:00pm until 8:00pm
Saturday 9th March 11:00am until 12:00pm
Tuesday 12th March 7:00pm until 8:00pm
Thursday 14th March 7:00pm until 8:00pm
Saturday 16th March 11:00am until 12:00pm
Tuesday 19th March 7:00pm until 8:00pm