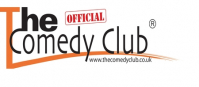 The Comedy Club Lutterworth at The Piano Room on Friday 7th April. 3 Top Comedians as Seen on TV.
Mandy Muden:
Faking It, Heroes of Magic - The Big Stage, Come Dine With Me (All Ch4).
"Hi, I'm Mandy - and I do tricks!" is how the one and only Mandy Muden introduces herself. Described as like "Alison Steadman playing a beauty consultant doing Tommy Cooper-style magic – but without the fez", Mandy would take that as a compliment. With an act made for the digitally-enhanced age, Mandy has audiences astounded with both the brilliance of some (certainly not all) of her magic and in hysterics at her off-the-cuff one-liners and observations.
Danny Ward:
Nominee 2013 Leicester Mercury Comedian Of The Year.
Since November 2008 Danny Ward has been travelling Great Britain, often in his T reg Polo, sometimes on the coach, entertaining audiences with his unique style of observational humour.
A self proclaimed tataholic, Danny Ward is on a mission to spread the lesson he refuses to learn – when you try and do things on the cheap, it ends up costing you more. With a delivery that is up-beat and well honed, his easy-going style is both endearing and very funny.
John Ryan:
"Genius 5 " Telegraph.
"Upbeat, interesting and unique" ITV.
The irresistibly amiable John Ryan uses his acerbic wit and seemingly encyclopaedic knowledge of the world around him to keep any audience on their toes. His East End Irish upbringing gives him the rare ability to connect with people from diverse backgrounds. No stranger to either the strange or the norm, he will put an amusing spin on any subject matter going. John has a reputation for thinking on his feet and confidently and cleverly adapting his show to any audience making him a huge hit with Corporate Clients.
Category: Arts | Performing Arts | Comedy.
Artists / Speakers: Mandy Muden, Danny Ward, John Ryan.
Tickets: https://go.evvnt.com/81896-0 
Price: Comedy Show & Buffet - GBP 22.
*thebestof cannot be held responsible for any changes, amends or cancellations of an event
Contact us: 07854414345

visit us

The Piano Room, Hall Lane, Lutterworth, United Kingdom
LE17 4LN