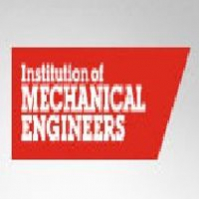 Essential Management Skills (EMS 2017) is your chance to take control of your career and develop the unique competencies needed for engineering management success.
Essential Management Skills 2017 (EMS 2017) is the flagship management event from the Institution of Mechanical Engineers. Over three days, this event will prepare young engineers for a successful career in project and people management.
Along with key management workshops, you will gain unprecedented access to thriving UK businesses on industry site visits. Witness great leadership in action and adapt your individual style to the fine art of management.
Exclusive industry site visits at EMS 2017:
•AWE
•Bladon Jets
•Mercedes AMG High Performance Powertrains
•Caterpillar Defence Products (CDP)
•Bombardier Transportation
•Aesseal
In addition to the new industry site visits at AWE and Bladon Jets, we are delighted to announce new workshops on the following topics:
•Living lean
•Problem solving and synthesis: How to deal with badly defined, complex business problems without drowning in work!
•Developing an entrepreneurial mind set - approaches for driving career growth
•Perfecting your pitch - through networking
•Demystifying Finance
To view the full programme and speaker line-up, visit http://www.imeche.org/ems
Urls:
Booking: https://go.evvnt.com/104849-1 
Brochure: https://go.evvnt.com/104849-2
Category: Conferences, Engineering and Technology
Price:
Member: GBP 1150,
Member, supporting organisation: GBP 1150,
Non-member: GBP 1580
*thebestof cannot be held responsible for any changes, amends or cancellations of an event
Contact us: 02079731291

visit us

University of Warwick, University of Warwick, Coventry, United Kingdom
CV4 7AL