Yoga at Simply Gym Walsall
Olron House
Bentley Mill Way
Walsall
WS20BX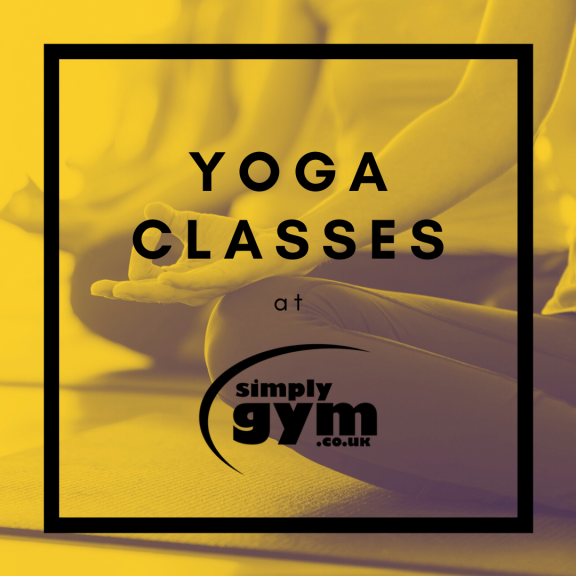 Take a moment to relax and reconnect your mind, body and soul with Yoga classes at Simply Gym in Walsall.
Yoga classes at Simply Gym in Walsall are suitable for all, whether you have never done Yoga before or if you are a Yoga lover!
Mondays 10.15-11.15
Mondays 20.00-21.00
Thursdays 10.30-11.30
Thursdays 20.00-21.00
SIMPLY GYM FACILITIES INCLUDE:
Indoor cycling and aerobics studios
Large ladies only section
Fully equipped cardio, free weight & functional training areas
Changing rooms and showers.
35+ Free Studio Classes per week
Personal Training
Free Parking
Simply Gym is located at Olron House, Bentley Mill Way, Walsall, WS2 0BX.
For more information, call Simply Gym on 01922 645560.
Or click here.
Future dates
Monday 13th July 8:00pm until 9:00pm
Thursday 16th July 10:30am until 11:30am
Thursday 16th July 8:00pm until 9:00pm
Monday 20th July 10:15am until 11:15am
Monday 20th July 8:00pm until 9:00pm
Thursday 23rd July 10:30am until 11:30am
Thursday 23rd July 8:00pm until 9:00pm
Monday 27th July 10:15am until 11:15am
Monday 27th July 8:00pm until 9:00pm
Thursday 30th July 10:30am until 11:30am
Thursday 30th July 8:00pm until 9:00pm
Monday 3rd August 10:15am until 11:15am
Monday 3rd August 8:00pm until 9:00pm
Thursday 6th August 10:30am until 11:30am
Thursday 6th August 8:00pm until 9:00pm
Monday 10th August 10:15am until 11:15am
Monday 10th August 8:00pm until 9:00pm