Scenes of Walsall exhibition
Gallery Square
Walsall
WS2 8LG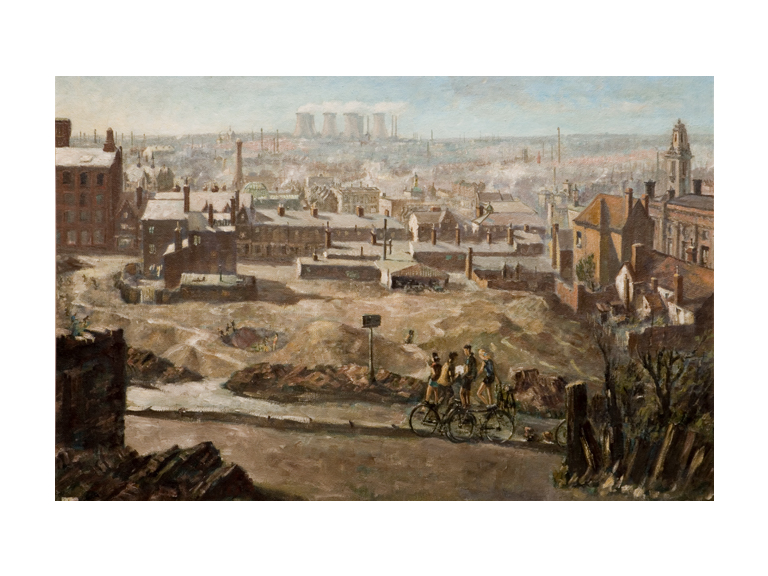 Many scenes of Walsall have been collected since the establishment of Walsall's public art collection in 1892 and The New Art Gallery Walsall are hosting an exhibition..
In this exhibition, to help celebrate the Permanent Collection's 125th birthday, a range of these are on display, from a lithograph of Walsall High Street in 1845 to contemporary photography.
We would like local families to participate by contributing their memories and creating their own 'Scenes of Walsall' to be added to the display.
There will also be a series of workshops in The Family Gallery alongside the exhibition, 1-3pm. Free, drop-in. All welcome.
Saturday 6 April - Traditional games
Saturday 20 May - Peg Doll making
Reminiscence Sessions
Saturday 22 April, 11am, 1pm or 3pm
Join us for an hour long guided reminiscence sessions.
Future dates
Friday 30th June 10:00am until 5:00pm
Saturday 1st July 10:00am until 5:00pm
Sunday 2nd July 12:00pm until 4:00pm
Tuesday 4th July 10:00am until 5:00pm
Wednesday 5th July 10:00am until 5:00pm
Thursday 6th July 10:00am until 5:00pm
Friday 7th July 10:00am until 5:00pm
Saturday 8th July 10:00am until 5:00pm
Sunday 9th July 12:00pm until 4:00pm
Tuesday 11th July 10:00am until 5:00pm
Wednesday 12th July 10:00am until 5:00pm
Thursday 13th July 10:00am until 5:00pm
Friday 14th July 10:00am until 5:00pm
Saturday 15th July 10:00am until 5:00pm
Sunday 16th July 12:00pm until 4:00pm