Restart a Heart Day - Free CPR Training
Unique Fire Protection
Offices 3-4 Euro House,
Birch Lane Industrial Estate
Aldridge
WS9 0NF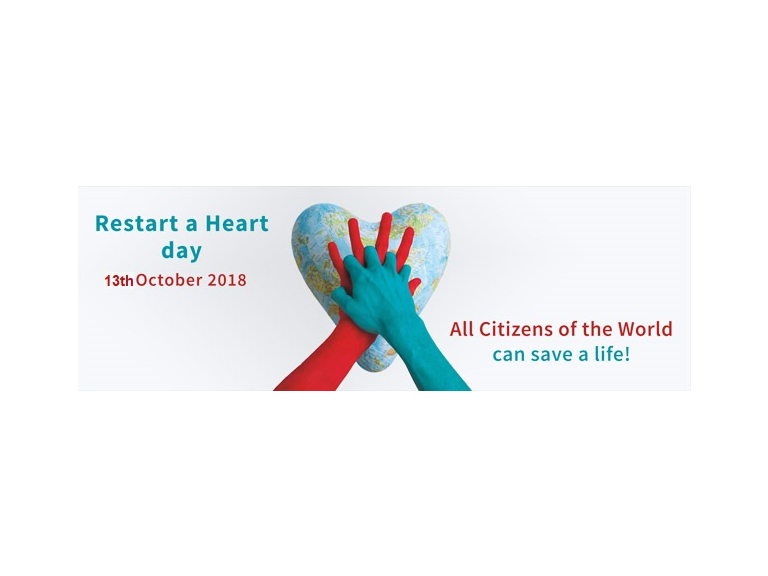 We are holding a Free CPR training course. All funds in aid of Burntwood and Cannock First Responders.
🚨 Free CPR Training 🚨

Here at HMB Training Services we are holding a fund raising event - Restart a Heart Day (16th October 2018). This event is an annual day with the aim to teach vital life-saving cardiopulmonary resuscitation (CPR) skills to as many people as possible. And this year we are eager to be involved with this worldwide event. Find out more here; https://www.resus.org.uk/events/rsah/?dm_i=4UZ0,LVR,PRWC5,1ORH,1

On the day, we will be delivering 30 minute sessions on CPR and how a Defibrillator (AED) works, with an introduction what to do if we ever come into a situation of a unconscious casualty. We believe everyone should learn a vital first aid skill on how to perform CPR. This is a great opportunity for all to get involved without taking a full day to learn first aid. 

We are offering this training for free! Yes that is correct, for free. However, we would be very grateful for any donations to our chosen charity. Usually we offer a CPR only course at a cost of £15 per person. We are therefore politely asking all our learners who attend this day to help us raise funds for a local charity; Burntwood and Cannock Chase Community First Responders. There is becoming more of a strain on West Midlands Ambulance Service where in some cases their arrival to an emergency situation is quite lengthened. 

The group of local volunteers; the First Responders respond to 999 calls on behalf of West Midlands Ambulance Service. However, to enable them to respond quickly to these calls, they rely on funds to keep their responders responding. First Responders are there to arrive on scene to provide initial live-saving treatment before being backed up by an Ambulance Service Resource. Their aim is raise enough funds to buy a third first response car. For more information on the Burntwood and Cannock Community Responders their website is; http://burntwoodcfr.org.uk/

We are running the sessions in 30 minute slots, each slot will be limited to 12 learners. To book your place please email us on; info@hmbtrainingservices.co.uk or call us on 01543 453338 or 07506 906641. 

Our slots are as follows on Saturday 13th October At Unique Fire Protection, Offices 3-4 Euro House, Birch Lane, Aldridge. WS9 0NF:
11:00 - 11:30 
11:45 - 12:15
12:30 - 13:00
13:15 - 13:45

If you can't attend our fundraising event, we would appreciate a donation, even if it is as little as £2. Or if you would like to be first aid trained please feel free to contact us.