Rachel Goodyear exhibition at The New Art Gallery, Walsall
Gallery Square
Walsall
WS2 8LG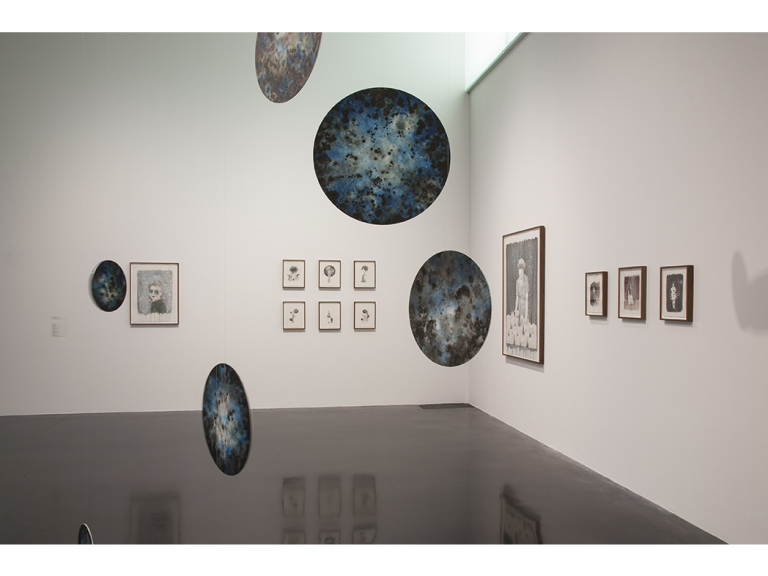 The New Art Gallery Walsall is delighted to present a brand new body of work by British artist Rachel Goodyear. Goodyear is renowned for her drawing-based practice which hints at a world of the unconscious mind.
Her cast of characters, sourced from old magazines, books and anonymous photographs, often appear within claustrophobic spaces or are set against heavy and brooding washes of ink and watercolour. They are beautiful, intense and psychology charged.
For her exhibition in Walsall, alongside her drawings, Goodyear will create a brand new immersive installation incorporating projected animations and sound.
Future dates
Wednesday 23rd August 10:00am until 5:00pm
Thursday 24th August 10:00am until 5:00pm
Friday 25th August 10:00am until 5:00pm
Saturday 26th August 10:00am until 5:00pm
Sunday 27th August 12:00pm until 4:00pm
Tuesday 29th August 10:00am until 5:00pm
Wednesday 30th August 10:00am until 5:00pm
Thursday 31st August 10:00am until 5:00pm
Friday 1st September 10:00am until 5:00pm
Saturday 2nd September 10:00am until 5:00pm
Sunday 3rd September 12:00pm until 4:00pm