PEOPLE'S CHOICE exhibition running until February 2018
Gallery Square
Walsall
WS2 8LG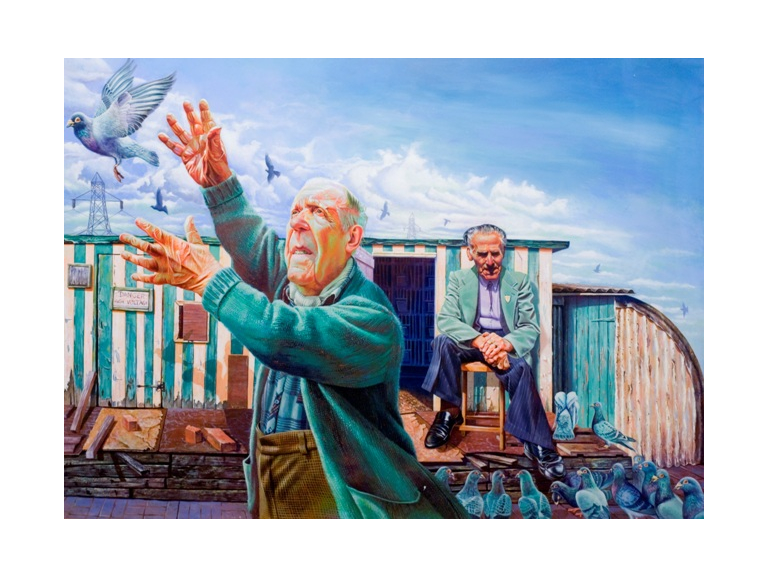 To celebrate the 125th anniversary of our Permanent Collection in 2017 and the launch of our new online collection database we invited the public to curate this year's annual collections display at The New Art Gallery Walsall!
Presented in our themed collections galleries are the most popular works from our Permanent Collection, as voted for by the public.
On display are a range of works in a variety of media, both historic and contemporary, reflecting the diversity of our collecting since 1892.
Future dates
Wednesday 13th December 10:00am until 5:00pm
Thursday 14th December 10:00am until 5:00pm
Friday 15th December 10:00am until 5:00pm
Saturday 16th December 10:00am until 5:00pm
Tuesday 19th December 10:00am until 5:00pm
Wednesday 20th December 10:00am until 5:00pm
Thursday 21st December 10:00am until 5:00pm
Friday 22nd December 10:00am until 5:00pm
Saturday 23rd December 10:00am until 5:00pm
Tuesday 26th December 10:00am until 5:00pm
Wednesday 27th December 10:00am until 5:00pm
Thursday 28th December 10:00am until 5:00pm
Friday 29th December 10:00am until 5:00pm
Saturday 30th December 10:00am until 5:00pm
Tuesday 2nd January 10:00am until 5:00pm
Wednesday 3rd January 10:00am until 5:00pm
Thursday 4th January 10:00am until 5:00pm
Friday 5th January 10:00am until 5:00pm
Saturday 6th January 10:00am until 5:00pm
Tuesday 9th January 10:00am until 5:00pm
Wednesday 10th January 10:00am until 5:00pm
Thursday 11th January 10:00am until 5:00pm
Friday 12th January 10:00am until 5:00pm
Saturday 13th January 10:00am until 5:00pm
Tuesday 16th January 10:00am until 5:00pm
Wednesday 17th January 10:00am until 5:00pm
Thursday 18th January 10:00am until 5:00pm
Friday 19th January 10:00am until 5:00pm
Saturday 20th January 10:00am until 5:00pm
Tuesday 23rd January 10:00am until 5:00pm
Wednesday 24th January 10:00am until 5:00pm
Thursday 25th January 10:00am until 5:00pm
Friday 26th January 10:00am until 5:00pm
Saturday 27th January 10:00am until 5:00pm
Tuesday 30th January 10:00am until 5:00pm
Wednesday 31st January 10:00am until 5:00pm
Thursday 1st February 10:00am until 5:00pm
Friday 2nd February 10:00am until 5:00pm
Saturday 3rd February 10:00am until 5:00pm
Tuesday 6th February 10:00am until 5:00pm
Wednesday 7th February 10:00am until 5:00pm
Thursday 8th February 10:00am until 5:00pm
Friday 9th February 10:00am until 5:00pm
Saturday 10th February 10:00am until 5:00pm
Tuesday 13th February 10:00am until 5:00pm
Wednesday 14th February 10:00am until 5:00pm
Thursday 15th February 10:00am until 5:00pm
Friday 16th February 10:00am until 5:00pm
Saturday 17th February 10:00am until 5:00pm