Little Kicks
Unit 1A, Alvar Business Park, Straight Road, Willenhall, West Midlands,
WV12 5QY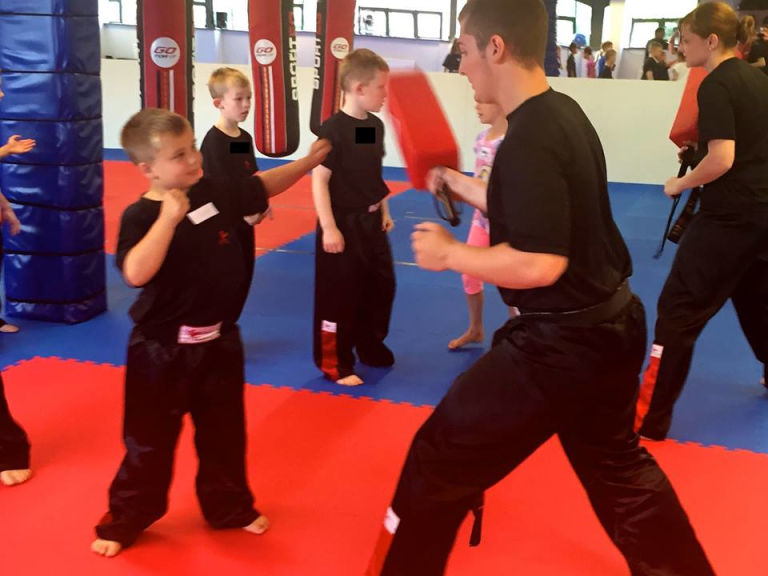 This programme is specifically designed for children between the ages of 4-6, aimed to develop life skills and enhance child development.
Introduce your children to martial arts whilst enhancing their development in 9 key areas:
Confidence
Balance
Co-ordination
Control
Discipline
Fitness
Focus
Memory
Teamwork
All Little Kicks classes are made fun and motivating, and will provide your little ones with challenges to improve their basic motor and listening skills. It also provides kids with the opportunity to interact with other children their age, which will help to improve their confidence and enthusiasm at both school and home.
When the time comes and your child has outgrown Little Kicks, there is a Junior Kick programme available for them to progress onto.
First trial lesson is also free! In order to claim your free trail, please prebook.
Future dates
Wednesday 24th January 4:30pm until 5:15pm
Saturday 27th January 9:15am until 10:00am
Saturday 27th January 10:15am until 11:00am
Saturday 27th January 12:15pm until 1:30pm
Monday 29th January 4:30pm until 5:15pm
Tuesday 30th January 5:30pm until 6:15pm
Wednesday 31st January 4:30pm until 5:15pm
Saturday 3rd February 9:15am until 10:00am
Saturday 3rd February 10:15am until 11:00am
Saturday 3rd February 12:15pm until 1:30pm
Monday 5th February 4:30pm until 5:15pm
Tuesday 6th February 5:30pm until 6:15pm
Wednesday 7th February 4:30pm until 5:15pm
Saturday 10th February 9:15am until 10:00am
Saturday 10th February 10:15am until 11:00am
Saturday 10th February 12:15pm until 1:30pm
Monday 12th February 4:30pm until 5:15pm
Tuesday 13th February 5:30pm until 6:15pm
Wednesday 14th February 4:30pm until 5:15pm
Saturday 17th February 9:15am until 10:00am
Saturday 17th February 10:15am until 11:00am
Saturday 17th February 12:15pm until 1:30pm
Monday 19th February 4:30pm until 5:15pm
Tuesday 20th February 5:30pm until 6:15pm
Wednesday 21st February 4:30pm until 5:15pm
Saturday 24th February 9:15am until 10:00am
Saturday 24th February 10:15am until 11:00am
Saturday 24th February 12:15pm until 1:30pm
Monday 26th February 4:30pm until 5:15pm
Tuesday 27th February 5:30pm until 6:15pm
Wednesday 28th February 4:30pm until 5:15pm
Saturday 3rd March 9:15am until 10:00am
Saturday 3rd March 10:15am until 11:00am
Saturday 3rd March 12:15pm until 1:30pm
Monday 5th March 4:30pm until 5:15pm
Tuesday 6th March 5:30pm until 6:15pm
Wednesday 7th March 4:30pm until 5:15pm
Saturday 10th March 9:15am until 10:00am
Saturday 10th March 10:15am until 11:00am
Saturday 10th March 12:15pm until 1:30pm
Wednesday 14th March 4:30pm until 5:15pm