Kick Camp
Unit 1A, Alvar Business Park, Straight Road, Willenhall, West Midlands,
WV12 5QY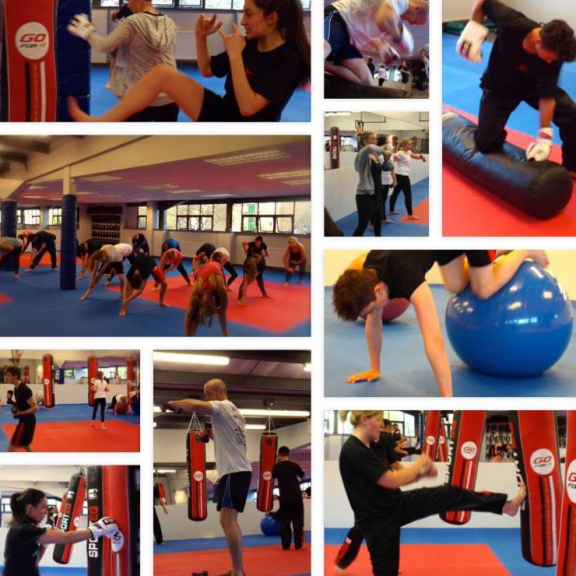 This is a total body workout that combines martial arts techniques with heart-pumping cardio that will get you in shape in no time!
Increase your stamina, flexibility and strength with GioKick's Kick Camp!
Are you stick in a rut at the gym? Find yourself doing the same workouts? Try Kick Camp that combines martial arts training and techniques with cardio. There are some great benefits of Kick Camp, which includes
Stress Reduction
Confidence Boost
Improves Co-ordination
Burns calories
Provides you with an energy boost
Improves Posture
An ideal cross-training workout
Try your first lesson for free!
Future dates
Thursday 28th June 7:00pm until 8:00pm
Tuesday 3rd July 7:00pm until 8:00pm
Thursday 5th July 7:00pm until 8:00pm
Tuesday 10th July 7:00pm until 8:00pm
Thursday 12th July 7:00pm until 8:00pm
Tuesday 17th July 7:00pm until 8:00pm
Thursday 19th July 7:00pm until 8:00pm
Tuesday 24th July 7:00pm until 8:00pm
Thursday 26th July 7:00pm until 8:00pm
Tuesday 31st July 7:00pm until 8:00pm
Thursday 2nd August 7:00pm until 8:00pm