Joanne Masding, Plaster Ghost Finger Cast Exhibition
Gallery Square
Walsall
WS2 8LG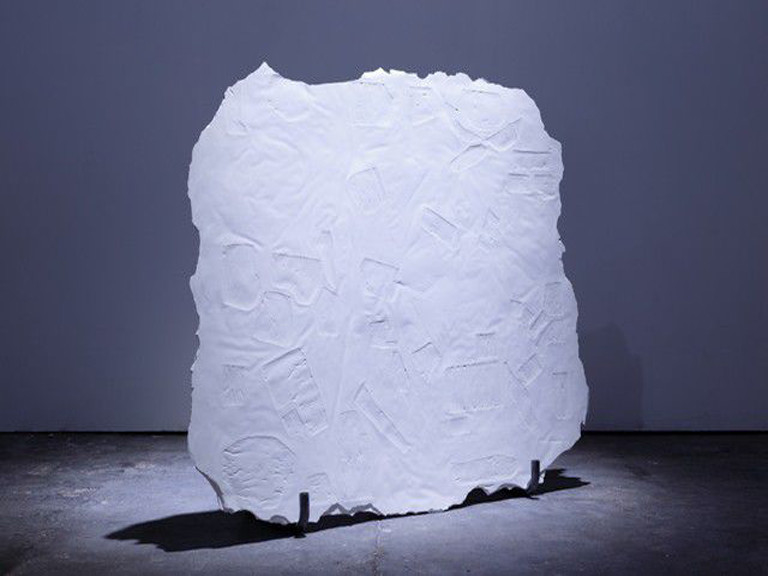 Artist Joanne Masding is interested in the ways in which we perceive and experience objects, particularly within an increasingly digital and immaterial world that is saturated with images and information.
She works across a wide range of media, including traditional sculptural materials such as plaster and clay, combined with more contemporary media and processes including digital animation, holographic vinyl and computer screen filters.
Her interest in museum collections extends to the ways in which they are mediated through display strategies and through reproduction in different contexts, raising questions about value, content and authenticity.
Display technologies such as LCD screens and TV monitors become essential sculptural component rather than a peripheral mode of communication and in contrast, the artist also reveals evidence of creation by hand.
Joanne will be creating new works for her solo show in Walsall.
In Conversation
Saturday 17 June, 2pm
Join the artist for an informal tour of the exhibition.
Future dates
Thursday 27th July 10:00am until 5:00pm
Friday 28th July 10:00am until 5:00pm
Saturday 29th July 10:00am until 5:00pm
Sunday 30th July 12:00pm until 4:00pm