Foundations of Dance Class at Repertoire Dance and Performing Arts
Willenhall Chart Centre
19 Gomer Street
Willenhall
WV13 2NS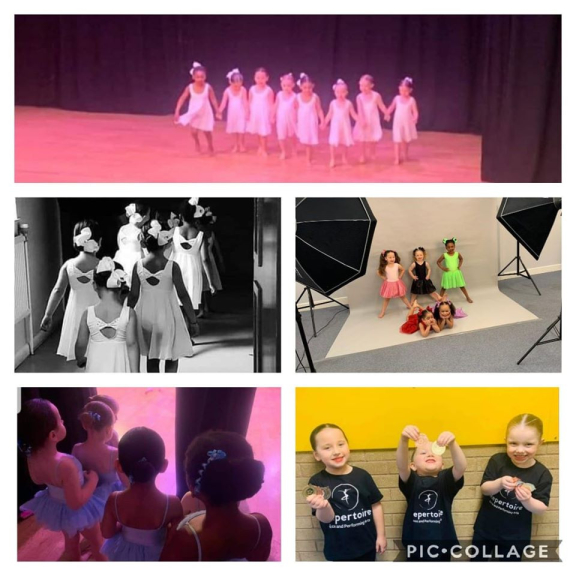 Repertoire Dance and Performing Arts have a new class starting for children age 3 years!
🖤 When - Saturday
🖤 Time - 12.00 -12.30
🖤 Where - Willenhall Chart Centre
This is an independant class which focuses on the key foundations of dance and movement, and of course lots of fun!!!! 🤸‍♀️
Spaces are limited, so get in touch to book your place today! Call principal Laura on 07871 876114.
Future dates
Saturday 7th November 12:00pm until 12:30pm
Saturday 14th November 12:00pm until 12:30pm
Saturday 21st November 12:00pm until 12:30pm
Saturday 28th November 12:00pm until 12:30pm
Saturday 5th December 12:00pm until 12:30pm
Saturday 12th December 12:00pm until 12:30pm
Saturday 19th December 12:00pm until 12:30pm
Saturday 26th December 12:00pm until 12:30pm
Saturday 2nd January 12:00pm until 12:30pm
Saturday 9th January 12:00pm until 12:30pm
Saturday 16th January 12:00pm until 12:30pm
Saturday 23rd January 12:00pm until 12:30pm
Saturday 30th January 12:00pm until 12:30pm
Saturday 6th February 12:00pm until 12:30pm
Saturday 13th February 12:00pm until 12:30pm
Saturday 20th February 12:00pm until 12:30pm
Saturday 27th February 12:00pm until 12:30pm
Saturday 6th March 12:00pm until 12:30pm
Saturday 13th March 12:00pm until 12:30pm
Saturday 20th March 12:00pm until 12:30pm
Saturday 27th March 12:00pm until 12:30pm
Saturday 3rd April 12:00pm until 12:30pm
Saturday 10th April 12:00pm until 12:30pm
Saturday 17th April 12:00pm until 12:30pm
Saturday 24th April 12:00pm until 12:30pm
Saturday 1st May 12:00pm until 12:30pm
Saturday 8th May 12:00pm until 12:30pm
Saturday 15th May 12:00pm until 12:30pm
Saturday 22nd May 12:00pm until 12:30pm
Saturday 29th May 12:00pm until 12:30pm
Saturday 5th June 12:00pm until 12:30pm
Saturday 12th June 12:00pm until 12:30pm
Saturday 19th June 12:00pm until 12:30pm
Saturday 26th June 12:00pm until 12:30pm
Saturday 3rd July 12:00pm until 12:30pm
Saturday 10th July 12:00pm until 12:30pm
Saturday 17th July 12:00pm until 12:30pm
Saturday 24th July 12:00pm until 12:30pm
Saturday 31st July 12:00pm until 12:30pm
Saturday 7th August 12:00pm until 12:30pm