Fitness Trampoline Classes at Jump In
Jump Nation
Bentley Mill Way
WS2 0BT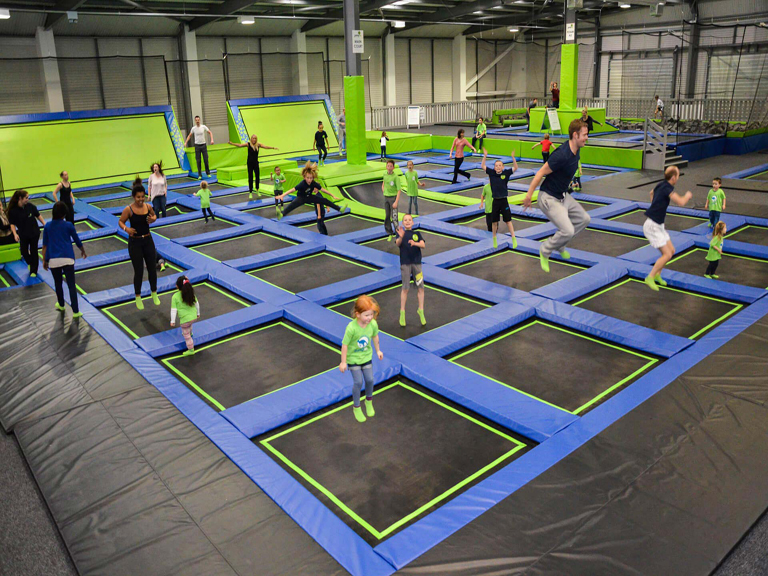 Join Jump In every Monday & Wednesday for a fantastic Fitness Trampoline Class!
Are you looking for a fun, fitness class that's different to anything you've seen before?
Then Jump In's Fitness Trampoline Classes are perfect for you!
Their famous Jump and Pump classes are ideal for body conditioning helping you to maximise full body definition all whilst having fun!
These are choreographed to help you to enjoy the workout to it's fullest and to increase your metabolism, increasing your body calorie burn well after the class has finished!
Jump & Pump Classes take place from 7pm until 7:45pm every Monday and Wednesday.
To check availability/book a place or to find out more information about these classes contact Jump In at:
0845 838 6214

Bentley Mill Way, Walsall, WS2 0BT
Future dates
Wednesday 24th January 7:00pm until 7:45pm
Monday 29th January 7:00pm until 7:45pm
Wednesday 31st January 7:00pm until 7:45pm
Monday 5th February 7:00pm until 7:45pm
Wednesday 7th February 7:00pm until 7:45pm
Monday 12th February 7:00pm until 7:45pm
Wednesday 14th February 7:00pm until 7:45pm
Monday 19th February 7:00pm until 7:45pm
Wednesday 21st February 7:00pm until 7:45pm
Monday 26th February 7:00pm until 7:45pm
Wednesday 28th February 7:00pm until 7:45pm
Monday 5th March 7:00pm until 7:45pm
Wednesday 7th March 7:00pm until 7:45pm
Monday 12th March 7:00pm until 7:45pm
Wednesday 14th March 7:00pm until 7:45pm
Monday 19th March 7:00pm until 7:45pm
Wednesday 21st March 7:00pm until 7:45pm
Monday 26th March 7:00pm until 7:45pm
Wednesday 28th March 7:00pm until 7:45pm
Monday 2nd April 7:00pm until 7:45pm
Wednesday 4th April 7:00pm until 7:45pm
Monday 9th April 7:00pm until 7:45pm
Wednesday 11th April 7:00pm until 7:45pm
Monday 16th April 7:00pm until 7:45pm
Wednesday 18th April 7:00pm until 7:45pm
Monday 23rd April 7:00pm until 7:45pm
Wednesday 25th April 7:00pm until 7:45pm
Monday 30th April 7:00pm until 7:45pm
Wednesday 2nd May 7:00pm until 7:45pm
Monday 7th May 7:00pm until 7:45pm