Crochet and Knitting Workshops at Helen's Haberdashery
Unit 9 Victorian Arcade,
Walsall.
WS1 1RE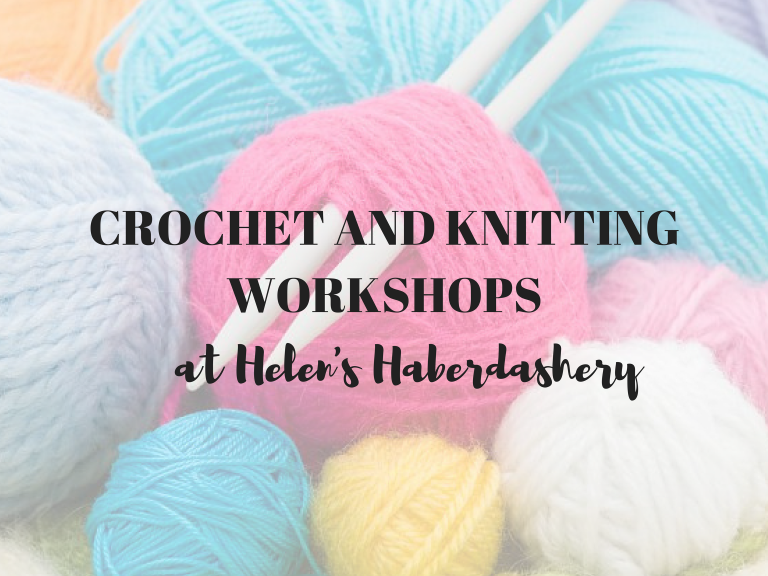 Join Helen's Haberdashery for their crochet and knitting workshops on the 1st and 3rd Saturday of the month.
Suitable for all skill levels, Helen's Crochet and Knitting Workshops are open to everyone. There's no need to book, just turn up to meet new like minded people and have fun.
Workshop Times:
9.30am - 11.30am or 12noon - 2pm.
Visit Helen's Haberdashery at Unit 9 Victorian Arcade, Walsall, WS1 1RE or call 01922 612161
Click here for more information about Helen's Haberdashery.
Future dates
Saturday 16th November 12:00pm until 2:00pm
Saturday 16th November 12:00pm until 2:00pm
Saturday 21st December 9:30am until 11:30am
Saturday 21st December 12:00pm until 2:00pm
Saturday 21st December 12:00pm until 2:00pm
Saturday 18th January 9:30am until 11:30am
Saturday 18th January 12:00pm until 2:00pm
Saturday 18th January 12:00pm until 2:00pm
Saturday 15th February 9:30am until 11:30am
Saturday 15th February 12:00pm until 2:00pm
Saturday 15th February 12:00pm until 2:00pm
Saturday 21st March 9:30am until 11:30am
Saturday 21st March 12:00pm until 2:00pm
Saturday 21st March 12:00pm until 2:00pm
Saturday 18th April 9:30am until 11:30am
Saturday 18th April 12:00pm until 2:00pm
Saturday 18th April 12:00pm until 2:00pm
Saturday 16th May 9:30am until 11:30am
Saturday 16th May 12:00pm until 2:00pm
Saturday 16th May 12:00pm until 2:00pm
Saturday 20th June 9:30am until 11:30am
Saturday 20th June 12:00pm until 2:00pm
Saturday 20th June 12:00pm until 2:00pm
Saturday 18th July 9:30am until 11:30am
Saturday 18th July 12:00pm until 2:00pm
Saturday 18th July 12:00pm until 2:00pm