Acro Classes at Repertoire Dance and Performing Arts, Willenhall
Willenhall Chart Centre
19 Gomer Street
Willenhall
WV13 2NS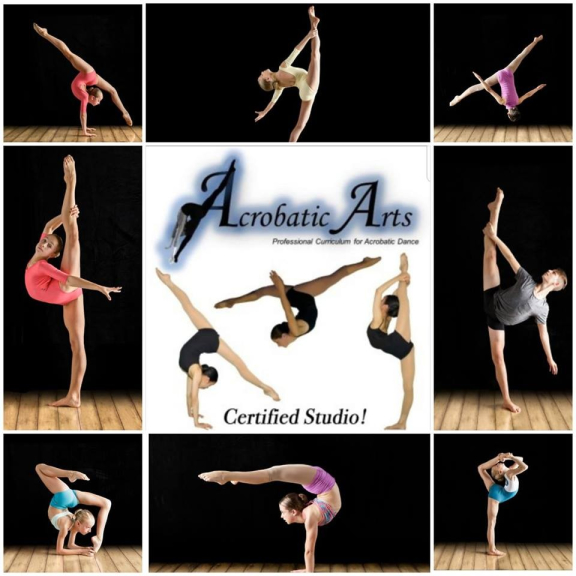 NEW Acro Classes at Repertoire Dance and Performing Arts in Willenhall, near Walsall! If you are looking for professionally accredited Acro dance lessons look no further!
As the only local Acrobatics Arts certified studio, Repertoire Dance and Performing Arts offers Acro classes using a program endorsed by Cirque de Soleil.
From beginner to advanced skills, safety is paramount where classes are taught progressing safely from the basis and then beyond.
Classes on Tuesdays 4.30 - 5.30 - ages 4 - 6 years and 5.30 -6.30 - ages 7+.
For more information contact Laura on 07871 876114. 
Classes are held at Willenhall Chart Centre, 19 Gomer Street, Willenhall, WV13 2NS. 
Future dates
Tuesday 3rd November 4:30pm until 6:30pm
Tuesday 10th November 4:30pm until 6:30pm
Tuesday 17th November 4:30pm until 6:30pm
Tuesday 24th November 4:30pm until 6:30pm
Tuesday 1st December 4:30pm until 6:30pm
Tuesday 8th December 4:30pm until 6:30pm
Tuesday 15th December 4:30pm until 6:30pm
Tuesday 22nd December 4:30pm until 6:30pm
Tuesday 29th December 4:30pm until 6:30pm
Tuesday 5th January 4:30pm until 6:30pm
Tuesday 12th January 4:30pm until 6:30pm
Tuesday 19th January 4:30pm until 6:30pm
Tuesday 26th January 4:30pm until 6:30pm
Tuesday 2nd February 4:30pm until 6:30pm
Tuesday 9th February 4:30pm until 6:30pm
Tuesday 16th February 4:30pm until 6:30pm
Tuesday 23rd February 4:30pm until 6:30pm
Tuesday 2nd March 4:30pm until 6:30pm
Tuesday 9th March 4:30pm until 6:30pm
Tuesday 16th March 4:30pm until 6:30pm
Tuesday 23rd March 4:30pm until 6:30pm
Tuesday 30th March 4:30pm until 6:30pm
Tuesday 6th April 4:30pm until 6:30pm
Tuesday 13th April 4:30pm until 6:30pm
Tuesday 20th April 4:30pm until 6:30pm
Tuesday 27th April 4:30pm until 6:30pm
Tuesday 4th May 4:30pm until 6:30pm
Tuesday 11th May 4:30pm until 6:30pm
Tuesday 18th May 4:30pm until 6:30pm
Tuesday 25th May 4:30pm until 6:30pm
Tuesday 1st June 4:30pm until 6:30pm
Tuesday 8th June 4:30pm until 6:30pm
Tuesday 15th June 4:30pm until 6:30pm
Tuesday 22nd June 4:30pm until 6:30pm
Tuesday 29th June 4:30pm until 6:30pm
Tuesday 6th July 4:30pm until 6:30pm