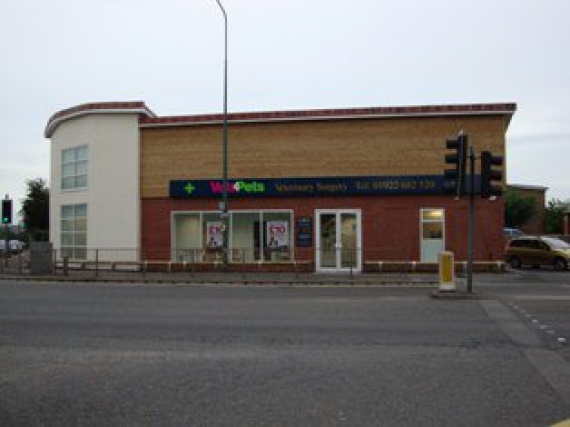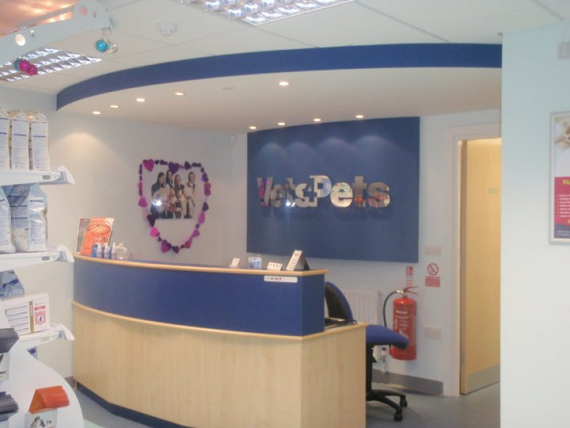 about us
Shelfield Vets4Pets are Walsall's local veterinary practice with a team of friendly, experienced and highly qualified staff. The team provide outstanding care for pets and offer a wide range of veterinary services.If you are looking for a high quality vets in Walsall, then give Vets4Pets a call!
Since opening on June 28th 2010 in Walsall, Shelfield Vets4Pets have helped many pets and their owners to continue a happy and healthy life.
The small and friendly team consists of veterinary surgeons Sally and Rayyan, registered veterinary nurses Helen and Liz and two receptionists Kay and Leanne. 
Services 
Within the surgery Shelfield Vets4Pets are able to offer a wide range of services and pet supplies which include:
• Nutrition
• Neutering
• Dental Care
• Pet Supplies
• Vaccinations
• Pet Insurance
• Microchipping
• In house Blood Testing
• Worming and Flea Treatment
• Veterinary consultations by appointment
Facilities
In addition, they offer a variety of bespoke nursing clinics including obesity management, senior wellness, dental health, kitten and puppy advice and many more.
The surgery boast's a brand new operating theatre with all the latest equipment, x-ray suite, dental apparatus, laboratory and fully heated separate dog and cat accommodation. All operations and procedures are done on site in Walsall by fully qualified and experienced staff.
Friendly Service
As a small team you can be assured you will always be greeted by the same friendly faces at the practice; Shelfield Vets4Pets will always put you and your pet at ease and make you feel welcome. If you have any worries or concerns, questions or queries there is always someone on hand to help you.
Shelfield Vets4Pets aim to provide pets and their owners with the highest quality of customer service. The practice can offer appointment times on the same day if needed or can fit you in on a day and time that will suit your needs.
About Shelfield Vets4Pets
By being part of the Vet4Pets group, Shelfield Vets4Pets are also able to bring you and your pets some fantastic offers. These offers are aimed at keep your pet happy and healthy. These have included Shelfield Vets4Pets popular £99 vac4life scheme, flea and worming discounts, loyalty rewards on pet food purchases and many more throughout the year. As a Shelfield Vet4Pets customer you get access to these offers and more.
The Shelfield Vets4Pets practice is located in a central position on the Lichfield Road in easy reach from Walsall town centre with ample free car parking spaces at the rear of the building. On arrival to the practice you will enter their spacious, airy reception area, which will put you and your pet at ease. There is also a child's activity centre located in reception to keep the little ones occupied while you wait.
Shelfield Vets4Pets have an open house policy which allows you to take a look around the premises to see where your pets will be staying. Staff members will be happy to give you a guided tour.
Contact
If you feel you would like to make an appointment or just want some more information about Shelfield Vets4Pets, either call on 01922 682 520 or drop in today and the team will be happy to assist you with your needs.
Opening Hours:
Monday - Friday 8.30am to 7pm
Saturday 9am - 12pm
Sunday Closed
Contact us

71 Lichfield Road,
Shelfield,
Walsall

WS4 1PU

Email us now

Visit our website

find us here

offers

follow us

This is a live stream from Twitter - not the voice of thebestof!

find us on facebook

thebestof awards