Costa Del Sol Tanning Walsall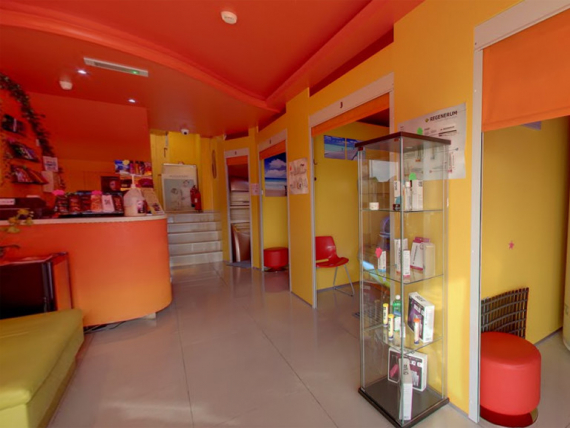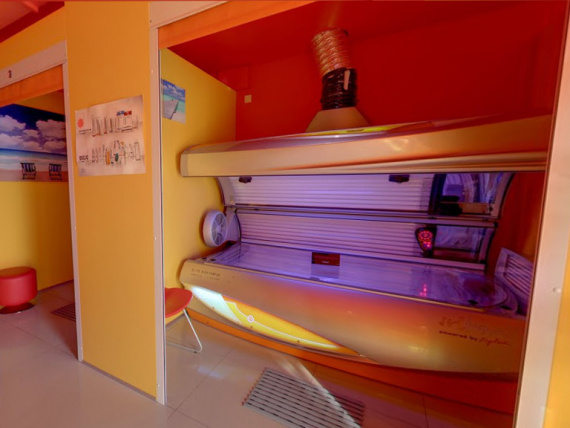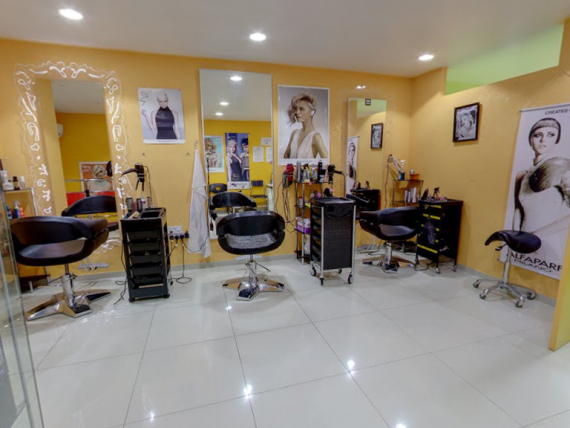 about us
Costa Del Sol Tanning is a Walsall based Tanning Salon that boasts modern equipment and professional staff so you can be assured that you will get fantastic service whether you are looking for tanning, beauty treatments or hairdressing services.
Costa Del Sol is one of Walsall's newest tanning salons. The friendly team take pride in providing high quality tanning solutions to the residents of Walsall.
Costa Del Sol offer a range of tanning and beauty services including:
Tanning Beds
Nail Treatments
Beauty Treatments
Hairdressing Service
The friendly team at Costa Del Sol Tanning always provide a warm welcome to customers at their modern salon. They are also on hand to offer trusted advice on any tanning, beauty or hairdressing services that you require.
Tanning
Costa Del Sol is equipped with a range of modern sun beds that all boast highly sophisticated bronzing lamps meaning that you will never burn.
They currently have four sun beds (2 horizontal and 2 vertical available) and one of the vertical sunbeds has built in vibroplates to help combat cellulite and tone as you tan! All sun beds have modern ventilation and provide mist spray.
The team at Costa Del Sol make sure you can tan in a safe and hygienic environment and all beds are sanitised after every use. Each of the sun beds operates on an electronic timers meaning that you can decide how many minutes tanning you would like, however, staff will monitor minutes used for your own safety.
The sun beds available all meet 0.3 EU standards, meaning they are healthy and safe for the skin. This legislation means that appliances having UV emitters (tubes or lamps) shall not emit radiation having a total effective irradiance exceeding 0.3Watts per square metre.
Costa Del Sol Tanning uses 0.3 UV lamps which means not only is the tanning process kinder to your skin but the tan is deeper and longer lasting. These 0.3 tanning sessions aim to give the same effect as the Mediterranean summer sun at mid-day but without the risk of burning. The Vitamin D produced from UV light is also beneficial to the body and has a good impact on teeth and bones. It has also been said to improve your mood as well as improving the immune system and stabilising blood sugar levels.
There are a variety of tanning courses available to suit all budgets, and Costa Del Sol Tanning aim to offer high quality, modern sun bed courses at competitive prices.
At the Tanning Salon they also have a full range of tanning lotions available that are perfect if you want to prolong your tan.
Beauty Services
The experienced and professional team at Costa Del Sol tanning can offer a range of nail and beauty treatments. There is also a full range of cosmetics and natural collagen available so you can have the ultimate beauty treat when visiting Costa Del Sol.
Beauty services include:
Nails (gel nails with extensions, natural nails or shellac)
Eyelash Tint
Eyebrow Tint
Eyebrow Lash and Tint
Eyebrow shape
Eyelash extensions
Pedicure (with polish or shellac)
Microdermabrasion (face, neck, bag, thighs and buttocks)
Ultrasonic liposuction treatments (stomach, thighs, buttocks)
Dermomassage
Also, a Hairdressing Salon is available at the premises where the friendly and highly skilled stylists can offer you advice on any cut or colouring you require as well as providing you with an on-trend style to suit your needs.
Hair services include:
Blow Dry
Wash, Cut and Finish
Dry Cut
Perm
Highlights
Full Head Colour
Hair Spa/Stream Treatment
Occasion Hair
Gents Cut and Finish
Children's Cut and Finish
Fringe Trim
Opening Times
Monday - Friday: 10am-7pm
Saturday: 10am-5pm
Sunday: Closed (open on Sundays from Spring)
Contact Details
For tanning, beauty treatments or hairdressing services in Walsall contact Costa Tel Sol Tanning on 01922 432046
COSTA DEL SOL TANNING CAN BE FOUND OPPOSITE THE 24 HOUR ASDA - NEXT DOOR TO THE SWEET SHOP
Contact us

3 High Street
Walsall

WS1 1QW

Email us now

offers

find us on facebook

thebestof awards

Tanning Salon