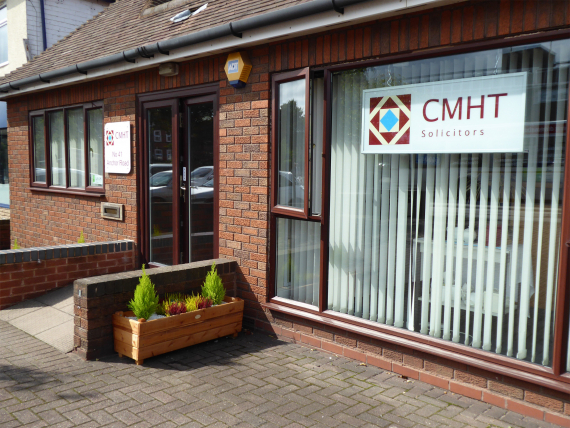 about us
With offices in Aldridge and Walsall, CMHT Solicitors are committed to providing their clients with the highest quality of legal services. They provide advice to individuals and businesses throughout the West Midlands and wider area. CMHT Solicitors can help you with whatever your legal issue may be. They have a wealth of knowledge and experience in a range of areas including looking after your home, family and business.
With our knowledge, understanding and experience, CMHT Solicitors we have strong local roots and have built an outstanding reputation.
Our team is committed to understanding the needs of clients. We offer a friendly and professional service and our aim is to make you feel as comfortable as possible. We understand that visiting a solicitor can be a daunting prospect.
You and Your Family
As one of the most experienced family law solicitors in Walsall and the West Midlands, CMHT Solicitors has expertise in all types of family law matters including:
Adoption
Residence and Contact issues for children
Arrangements for children
Change of name
Divorce
Domestic violence
Care Proceedings
Living together
Prenuptial agreements
Whether you are having issues within a relationship, living with someone, married or are in a civil partnership that is breaking down, it can be a stressful time for everyone involved. But the family department at CMHT Solicitors have many years of experience and a vast skill set to make is as hassle free as possible.
Your Home
Whether you are planning to purchase, sell or gift a property, you will need a property expert and getting the right legal team to do your conveyancing really does matter.
The conveyancing team at CMHT Solicitors is friendly, approachable and efficient and will look after all of your legal interests, as well as ensuring that you are kept in the loop with everything happening.
Your Business
CMHT Solicitors have years of experience in helping all types of companies and businesses around Walsall.
Whether you are looking to update employee contracts or you have a dispute that needs the attention of an expert, the team at CMHT Solicitors have a wealth of knowledge between them to settle any issues including:
Buying or selling a business
Business disputes
Employment law
Managing your business
Business Property
Your Welfare
Creating a will is no longer seen as something just for the elderly or ill, but a simple party of sound financial planning for any family or individual.
After creating a will you can rest assured knowing that all of your wishes will be carried out. The lawyers at CMHT Solicitors have in-depth knowledge in all areas of wills and probate and can help you to create a will that's right for you and your family.
CMHT Solicitors can help you with:
Personal Injury
Estate administration
Free will scheme
Making a will
Power of attorney
Will and inheritance disputes
Court of Protection
Mental Health and Mental Capacity
Free legal advice consultation
Take advantage of CMHT Solicitor's legal advice today with a free initial 15 minute consultation to find out how the team can help you with all of your legal problems.
Contact the New Client Enquiry Team today on 01922 646400
Walsall Office
55/56 Bradford Street, Walsall, WS1 3QD
Aldridge Office
41 Anchor Road, Aldridge, Walsall, WS9 8PT
Outside View of CMHT Solicitors
Contact us

41 Anchor Road, Aldridge

WS9 8PT

Email us now

Visit our website

our videos

follow us

This is a live stream from Twitter - not the voice of thebestof!

find us on facebook

thebestof awards

Solicitors

accreditations


Criminal Litigation

Conveyancing Quality

Children Law Accredited

First for Family Law

Mental Health Accredited

Lexcel Practice Management Standard