Cooking in London, The Algarve (Portugal) & Cheltenham
2nd June 2010
... Comments
---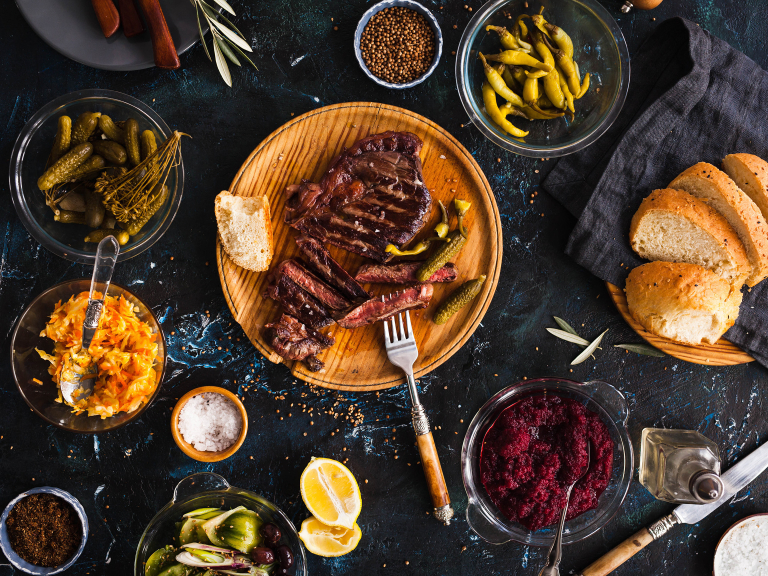 "Is there any possibility you could help us out?.... we have a lunch party for around 25 and canape party for 65....."
"Yes - when did you have in mind?"
".....There's a flight from Stansted at 7 o'clock tomorrow morning.... or 3:30 in the afternoon from Gatwick...."
This was 7pm on Monday. I was still 70 miles from the Tewkesbury base.... and there were so many loose ends to clear up.... and was my passport still in date? I like a challenge. I took the Gatwick flight. The next 24 hours were rather busy.
The menus were all in place already from the previous chef, so I emailed them a shopping list. I touched down in Faro at 6:30pm and was in the kitchen by 8:00pm trying to decipher the portugese ingredients. After 4 years it was odd being back in a hotel kitchen again - you get used to cooking in houses, marquees and other various venues (the car showroom where we had to climb under the cars to get to the kitchen was memorable as was the disused air control tower). The only thing missing was the salmon which Alex, the Portugese apprentice chef I had working with me found at market whole, so it was good to do a bit of fish filleting - it's been a while. By the next lunch time we had two starters, two main course and desserts ready to go. And then there were a few diners in the restaurant for the evening too.............
For the full article - excellent photographs and to find out more about Benson of Broadway click this link,  , to read more about what their customers have to say, see their latest special offers and find out more about Benson of Broadway - click here