How to Choose the Right Kitchen Worktop
19th June 2017
... Comments
---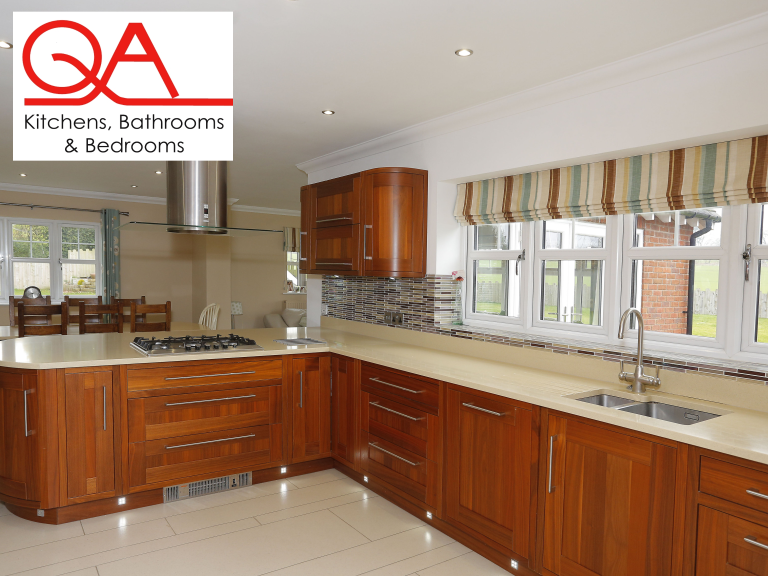 Having a new kitchen can transform the look of your home and it's so exciting choosing the right colours and styles, but designing a kitchen involves a lot of steps and one of the most important decisions you will need to make is choosing the right worktop.
QA Ironbridge Ltd in Telford are experts in kitchen design and installation and appreciate that whilst your kitchen worktop needs to look great, it also needs to be practical and therefore offer some great advice to help you choose the right worktop:
Wooden worktops are guaranteed to WOW everyone that enters the room.  Whether you're style is traditional or contemporary, wooden worktops are durable, long lasting and age very well.
Quartz worktops– there are so many choices available in quartz so it should never be difficult to find something you like.  Quartz is also great looking as it is highly polished as well as being durable and robust. 

Corian - made with a combination of pure acrylic polymer and natural minerals, Corian is a stunning solid surface available in many colours. It is also made to last, stain resistant and a great choice for modern kitchens.
Granite – Granite is a luxury material that suits traditional and modern styles. Choose from a classic polished finish, or a honed matt for a more contemporary look.  Granite is very low maintenance and is very durable.
Laminate - mimics other worktop materials, including granite, slate and wood, so will suit modern and traditional styles.    Very low maintenance and whilst is Resistant to most stains and chemicals, it is not resistant to heat or steam.
Glass – best used in modern kitchens.  Needs frequent wiping to prevent water-marking, but is very hygienic due to the lack of joints and resulting dirt traps.  Heat, acid and water resistant.
Kitchen work tops can be made from many different types of material to suit modern or traditional kitchens and whichever one you choose, make sure it is a practical solution for your home.  Talk to QA Ironbridge Ltd today on 01952 427866 for more information