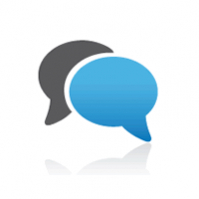 The Big Bang South Wales is open to primary and secondary schools and is FREE to attend! Featuring shows from Science Made Simple and a large exhibition of interactive STEM activities.
EESW is pleased to be bringing one of the largest events in STEM to South Wales again this year at the Liberty Stadium, Swansea on Monday 3rd April 2017.
If your school would like to attend this event, please go to our website to register!
Some of our exciting exhibitors and shows include:
Science Made Simple Show
Engineering for life – from Cradle to Grave
How can engineering let us see inside ourselves, make our lives safer, and push the boundaries of science?
Dr Mark Lewney – Rock Guitar in 11 Dimensions
What causes the revolutionary, history-changing sound of rock guitar, and how does it help us understand the nature of the entire universe? Dr. Lewney explains the physics of rock using riffs from Vivaldi to Queen and the theme from Bullseye, tells you the secret of the Stradivarius, and shows how string vibrations might lie at the heart of the answers to the Big Questions about the Big Bang and the dimensions of the universe.
Institute of Engineering and Technology - Interactive and exciting activities
First Lego League - Various exciting tabletop activities, using robots with Lego structures – come and have a go!
*thebestof cannot be held responsible for any changes, amends or cancellations of an event
Contact us: 01656 669381

visit us

Liberty Stadium
Plasmarl
Swansea
SA1 2FA

follow us

This is a live stream from Twitter - not the voice of thebestof!