An interview with Dafydd Morris - Cheers Wine Merchants
22nd July 2016
... Comments
---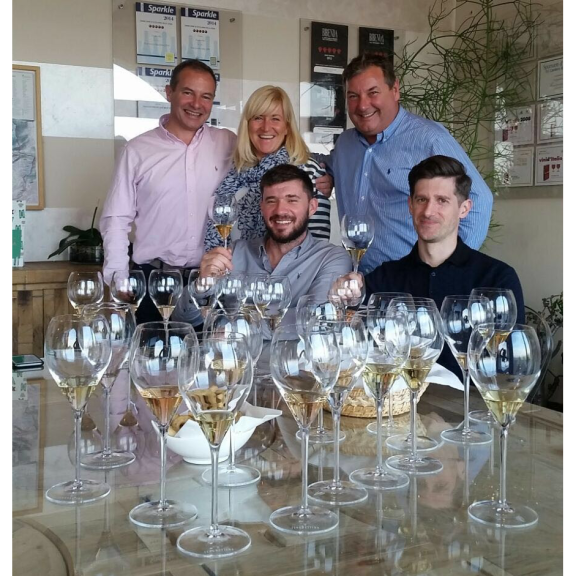 Kris spoke to Dafydd Morris, Cheers Wine Merchants to find out what makes their business such a success and what offers and events he is getting involved with this summer.
What is the secret to such long term success in your industry in this city?  
We are a continually evolving business and have been for the past 33 years. We are always searching for Wines, Beers and Spirits that offer excellent value for money and that are slightly more unusual.  That, along with great customer service and a lot of hard work is what keeps us growing.
 
What is your favourite wine/spirit that you sell?
I am asked this question a lot but I can never answer with just one wine or spirit.  I enjoy different wines at different occasions or with different meals; hence we have such a varied selection in the shops.  It is also the same with Spirits, I am a big fan of Whisky and collect some rare ones but I also love a gin and tonic when the weather is good!  
 
How do I get a good deal from you?  
We offer great value for money on everything we sell.  It has been our ethos since the day my father opened the business.  Saying that; we do always have offers on in the shop as and when we can get deals from suppliers, we always pass the savings on to our customers. We've got a current deal on that you can see here  
 
Tell me about your wine and whiskey tasting events?
We regularly hold wine tasting dinners and whisky tastings.  These vary from a formal tutored tasting to very relaxed tastings alongside a meal prepared by the restaurant or hotel's chef.  They are always great fun and they can be a great way to learn more about wine or simply a chance to try wines you may never otherwise pick up.
 
How important are your local customers, how much influence do they have on the wines that you sell? 
Our customers are the most important people in our business.  We are always listening to them and we will always do our best to get them anything they request.  
 
Does running a family business help you keep the 'buy local' feel that mumbles offers?  
Most definitely.  We feel we are part of the community and I hope this remains the case for a long time.
 
You sell wines from all over the world; do you get to travel with your job?  
We sell wines from every corner of the world (nearly) and as a result and one of the biggest perks of the job is that I get to travel a lot.  I love visiting wineries we deal with as it really helps to understand why they are doing what they do and you get a feel for their passion and knowledge of wine making.  Even after 18 years in this business, I still love learning more from winemakers.
 
What is your one favourite thing to do locally on your day off?  


Although I always get stick from friends for never being in work, I do actually work seven days a week.  However when I do manage to sneak a bit of time off I like to either surf, play golf or go for walks with my

fiancée.
 
We hear you enjoy water sports and are part of a local swim crew, how important is living by the coast to you?  
I would struggle to live anywhere but by the sea.  I love surfing and swimming in the sea and if I can't do either of those I quite like just being able to see the sea.
 
 Are there any local events you are looking forward to this summer? 
We have the annual Newton road closure coming up shortly and that is always a great event in mumbles. Find out more here 
 
Does Cheers host events?


We have plenty happening in the coming weeks and months.  Whisky tasting, Spanish Wine tasting dinner at the

Gower

Hotel and we will be arranging our Annual Winter Wine Tasting soon which is always the biggest tasting of the year for us.




Who is the most famous person you have served at Cheers and what did they buy?

  

We have had quite a few famous people in the shop over the years.  

Rhod

Gilbert, Michael

Laudrup

, Bonnie Tyler, Michael Sheen and Paul Pots but I

couldn't

possibly divulge what they bought.
Interview with Dafydd Morris - Cheers Wine Merchants
30 Newton Road, Mumbles and
132 West Cross Lane, Swansea