Buzzards Valley Artisan & Local Business Market
37 Shirrall Drive,
Drayton Bassett,
B78 3EQ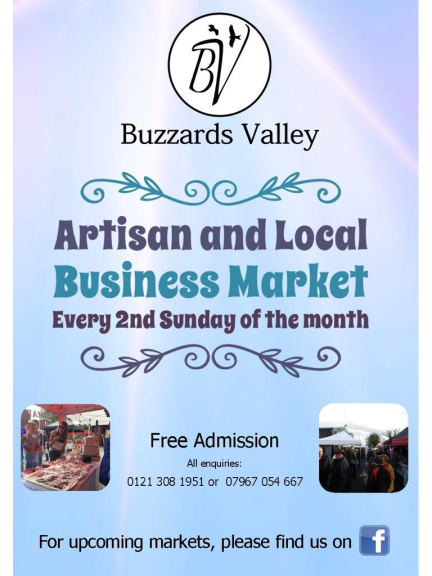 Join Buzzards Valley for this Artisan and Local Business Market in Sutton Coldfield
Are you a local crafter or small business?
Or do you like shopping for great local produce and home made crafts?
If so, this is the perfect event for you to take part in or visit!
For further information call Buzzards Valley on 0121 308 1329 or pop in and see us!
Future dates
Sunday 10th June 10:00am until 2:00pm
Sunday 8th July 10:00am until 2:00pm
Sunday 12th August 10:00am until 2:00pm
Sunday 9th September 10:00am until 2:00pm
Sunday 14th October 10:00am until 2:00pm
Sunday 11th November 10:00am until 2:00pm
Sunday 9th December 10:00am until 2:00pm