Animal Agents, Summer Reading Challenge 2017
Participating local libraries include:
Stevenage Central Library, Southgate, SG1 1HD
Stevenage Old Town Library, 38 High Street, SG1 3EF
SG1 1HD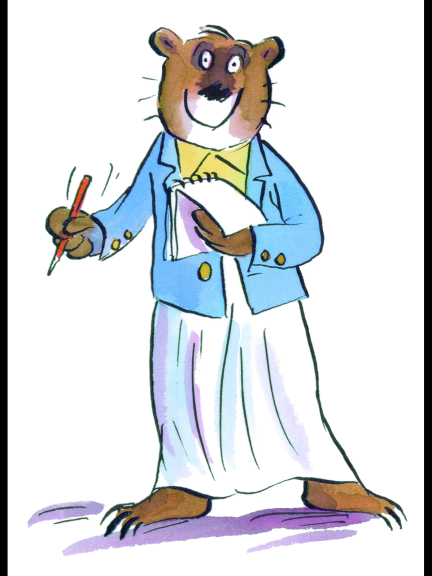 Discover a wild reading adventure at your library this summer! Illustrations © Tony Ross for The Reading Agency
Animal Agents, Summer Reading Challenge 2017 runs Saturday 15 July to Saturday 9 September in all Hertfordshire Libraries.
We're challenging children to read six library books of their choice over the holidays and then return to their local library to tell our friendly staff about them.
As they tackle this year's free challenge, young readers will investigate a strange library mystery and catch a crafty crook with the help of the Animal Agents: an amazing team of crime-busting creatures specially designed by best-selling Horrid Henry illustrator Tony Ross.
There are exciting rewards to collect along the way, featuring all the clues needed to crack the case. Children who finish by Saturday 9 September could even win a ticket to an exclusive author event! To sign up, simply visit your local library from 15 July to collect a free starter pack.
Overseen by The Reading Agency, the Summer Reading Challenge is a fantastic way for children of all ages and abilities to maintain their reading skills and confidence over the holidays and develop a lifelong love of reading for pleasure.
With 20,000 Hertfordshire children taking part last year, would you want to miss out?
Illustrations © Tony Ross for The Reading Agency
Future dates
Thursday 27th July
Friday 28th July
Saturday 29th July
Sunday 30th July
Monday 31st July
Tuesday 1st August
Wednesday 2nd August
Thursday 3rd August
Friday 4th August
Saturday 5th August
Sunday 6th August
Monday 7th August
Tuesday 8th August
Wednesday 9th August
Thursday 10th August
Friday 11th August
Saturday 12th August
Sunday 13th August
Monday 14th August
Tuesday 15th August
Wednesday 16th August
Thursday 17th August
Friday 18th August
Saturday 19th August
Sunday 20th August
Monday 21st August
Tuesday 22nd August
Wednesday 23rd August
Thursday 24th August
Friday 25th August
Saturday 26th August
Sunday 27th August
Monday 28th August
Tuesday 29th August
Wednesday 30th August
Thursday 31st August
Friday 1st September
Saturday 2nd September
Sunday 3rd September
Monday 4th September
Tuesday 5th September
Wednesday 6th September
Thursday 7th September
Friday 8th September
Saturday 9th September