Sunshine Gardens Baldock provides unrivalled garden maintenance and landscaping services in Stevenage, Hitchin, and Letchworth.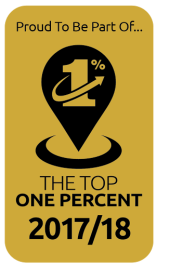 Gardens add curb appeal to your property, but tending to them is a Herculean task. Sunshine Gardens Baldock can take the pain off your landscaping woes. They have been maintaining gardens and providing landscaping services to diverse clients for 25 years and counting.
A lot of things might be preventing you from tending to your gardens properly. You might be busy with the family business, taking care of your children, running errands or simply do not have any idea what to do in the garden.
Sunshine Gardens can help you with maintaining that outdoor space. They're the leading landscaping team and proud to say that they're unrivalled in garden maintenance in the Herts and Beds area. If you have a problem garden, they will get right into it and turn that nightmare into your dream garden!
For large scale gardens, they would be happy to lend a hand with their weekly maintenance package. From shrub pruning to lawn mowing, your garden will always look its best. Just let them know which day and time are most convenient to you, and they will do the rest of the hard work. For small and medium gardens, their fortnightly maintenance visits will have your space looking well-maintained, one which you can proudly show off to visitors.
Their top-notch landscaping services include:
• Turfing and Lawn Care – Turn that tired looking garden into a photo worthy one with Sunshine Gardens' lush, head-turning turf.
• Decking and Pergolas – Talk to the experts about decking that irregularly shaped garden.
• Patios – Make the most out of your outdoor space with a stunning patio where you can entertain and relax.
• Fencing – They build fences that last for a long time.
• Artificial Lawns – Modern lawns that look like the real thing! They're easy to maintain, and you don't have to worry about mowing anymore.
Sunshine Gardens gives the assurance that they never fail to turn up on scheduled visits to help you create and maintain the garden you want. They would promptly provide quotes when other garden maintenance companies would not, and always have your best interests in mind.
Clients love what they do their outdoor space, leaving heart warming comments for the company:
"I would like you and your team to know that our garden was very sad and neglected until you came and gave it a regular tending. It has never looked so good, and instead of my heart sinking as I come up the front path, I am thrilled to see how lovely it is." – Mrs. Roth
"I would recommend Sunshine Gardens for all your gardening work. I have a regular monthly maintenance visit, and they are prompt and efficient, and all the gardeners are pleasant and cheerful." – Mrs. Bradley
The team at Sunshine Gardens is excited to work with you! Get in touch with them at 01462 262100 and book an appointment to keep that garden looking lovely. They are currently offering a discount for their valued customers. For the price of a 9-month maintenance plan, you can get 12 months worth of their sought-after support services. For each new project, you can also avail of a FREE Gourmet Society Card.