Pilates Classes in St Neots
Cressner House
12 Huntingdon Street
St Neots
Huntingdonshire
PE19 1BG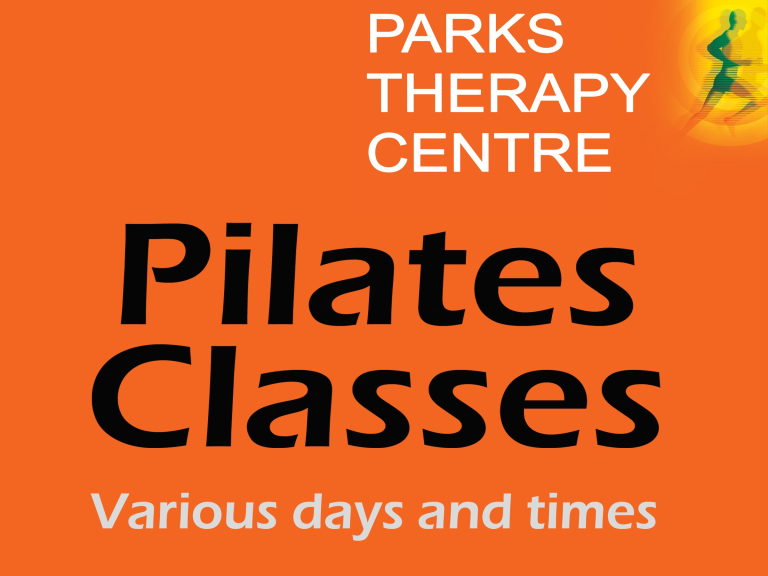 Pilates Classes in St Neots at Parks Therapy Centre - Various times and days to suit everyone. Mornings, evenings weekdays and Saturday mornings
Pilates Classes St Neots
The Use of Pilates
The emphasis is placed on strengthening core muscles and on centred breathing. Simple and precise exercises are performed without forcing or straining the body, helping to relieve stress and tension and in many cases reducing back and joint pain.
Pilates Classes
Parks runs a series of classes to complement the work of our therapists. These all feature small class sizes, so that tuition can be tailored and given at individual level. Classes are organised in a series of 5 or 6, so that newcomers can be fitted in easily, with the minimum of delay and difficulty.
Class Days and Times
Parks runs over 14 classes from Monday to Saturday as below..
Monday: 11am – 12pm or  12pm - 1pm

Tuesday: 10am – 11am, 6:30pm – 7:30pm or 7:30pm – 8:30pm

Wednesday: 6:30pm – 7:30pm  or 7:30pm – 8:30pm

Thursday: 11am – 12pm, 6:30pm – 7:30pm or  7:30pm – 8:30pm

Friday: 9:30am – 10:30am

Saturday: 9:30am – 10:30am or  10:30am – 11:30am.
Our resident STOTT Trained Pilates Instructor Marina Caird is very popular with all her pilates students and leads all the classes at Parks Therapy Centre.
For more information on Marina Caird please click here
For further details on specific times of classes or to register, please call
Reception on 01480 367055
Future dates
Tuesday 31st July 10:00am until 11:00am
Tuesday 7th August 10:00am until 11:00am
Tuesday 14th August 10:00am until 11:00am
Tuesday 21st August 10:00am until 11:00am
Tuesday 28th August 10:00am until 11:00am
Tuesday 4th September 10:00am until 11:00am