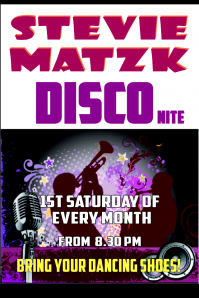 Stevie Matzk disco night Pick your song and we will play it!!!
The Bulls Head, St Neots a lively sports led showing all sports from sky, BT and both racing channels.
live music most weekends otherwise it's karaoke or disco night, 2nd Sunday of every month we have quiz night which can be extremely funny, £1 per person, teams of four, winning team takes all.
food is served Tuesday to Saturday 12-7pm and Sunday 12-4pm, Sunday is roast dinner day with a choice of 3 meats available.
we have a lovely beer garden with an enclosed children's play area, also dog friendly.
pop in and say hi we would love to see you!!!
Future Dates
Saturday 3rd June
8:30pm until 11:59pm
Saturday 1st July
8:30pm until 11:59pm
Saturday 5th August
8:30pm until 11:59pm
Saturday 2nd September
8:30pm until 11:59pm
Saturday 7th October
8:30pm until 11:59pm
Saturday 4th November
8:30pm until 11:59pm
*thebestof cannot be held responsible for any changes, amends or cancellations of an event
Contact us: 01480 731162

visit us

The Bulls Head
96 Cambridge Street
St Neots
PE19 1PJ

follow us

This is a live stream from Twitter - not the voice of thebestof!

find us on facebook