Wow what a Regatta that was - St Neots rowing regatta 2014
28th July 2014
... Comments
---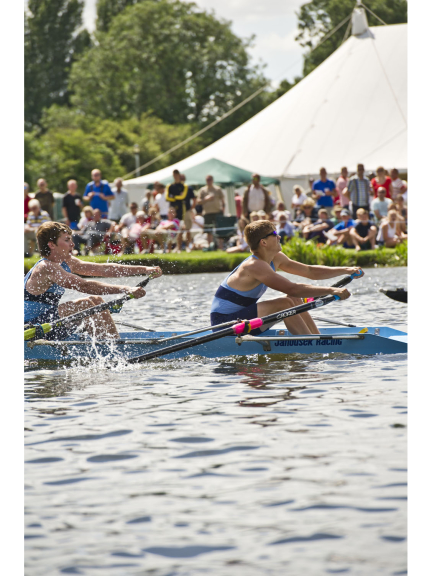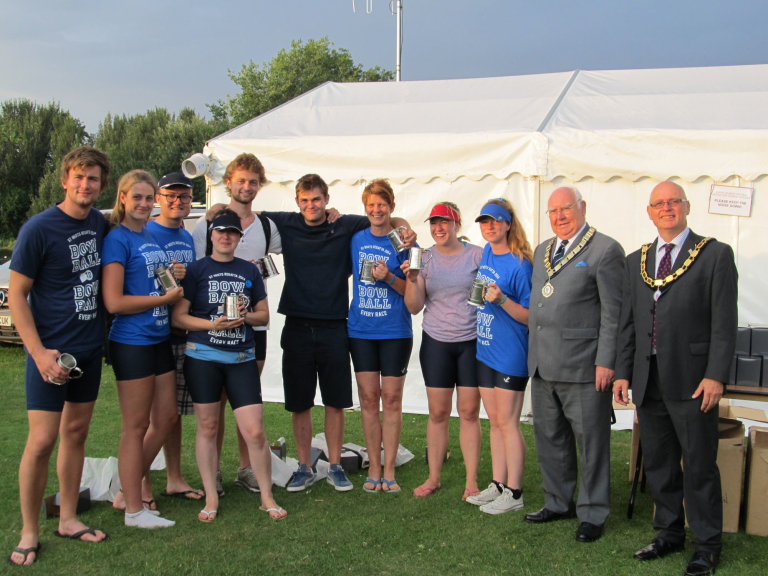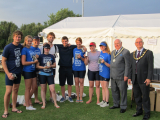 St Neots Rowing Club has just successfully hosted its very popular annual rowing regatta over the weekend.  Blessed with glorious weather and ideal racing conditions, crews from 54 clubs descended on the town, bringing with them some 1,500 rowers of all ages, abilities and experience.
Many local clubs joined in the fun with others from outside the eastern region and as far afield as Maidstone and Tyne, ranging from long established clubs to those which are newly-formed.  This regatta is often the first event for many juniors and seniors to cut their teeth on, but it is also popular amongst some of the more elite competitors.
Spectators enjoyed two days of very exciting and often close racing as rowers fought hard to get to the finals of their events and there was very strong support for the host club, judging by the cheering crescendo as crews approached the finishing line. The phrase 'bowball to bowball' rang out frequently from race commentary throughout the weekend.  St Neots wins went to juniors Zoe Adamson, Kate Lyster and Adrian Vuylsteke in their singles events, and to Fergus Mitchell and Josh Davies in their double.  The mixed senior eights won both days' events and the men's masters coxed fours were also winners. The men's novice coxed four successfully lost their novice status on Sunday, amid huge cheers, but despite two great races the women's novice coxed four were just beaten in their final.
Saturday's winners pots were presented by St Neots Mayor, Andrew Hansard and his Deputy Ian Gardener.
Club Chairman Mick Staddon said:
'What a weekend that was!  Everything came together in the end and everyone clearly had a fantastic time.  Huge thanks go to all the club members and volunteers who made this weekend possible and to our many sponsors and supporters.  And well done to all the St Neots crews.'