Thomas Evans wins 1st dragon boat badge!
24th November 2014
... Comments
---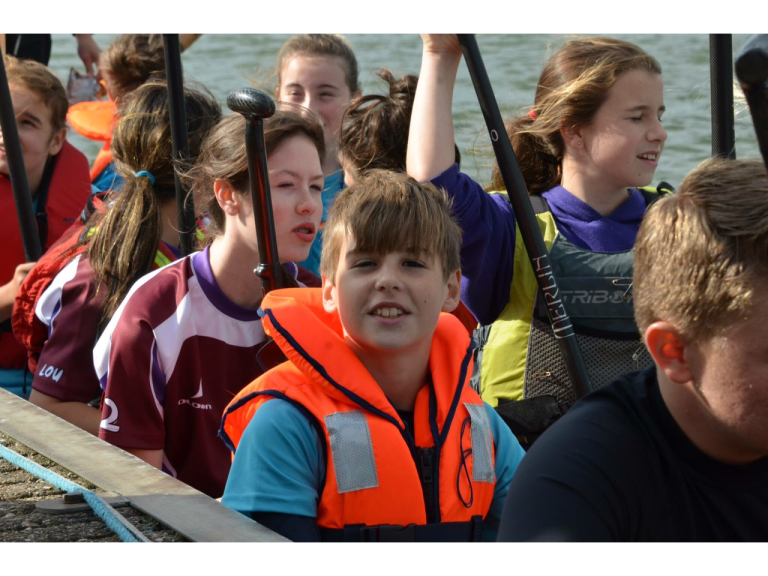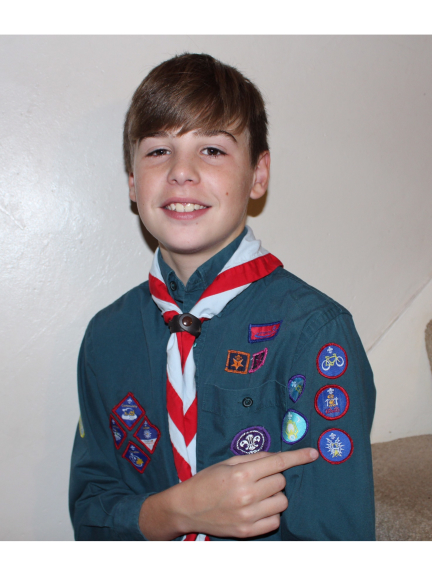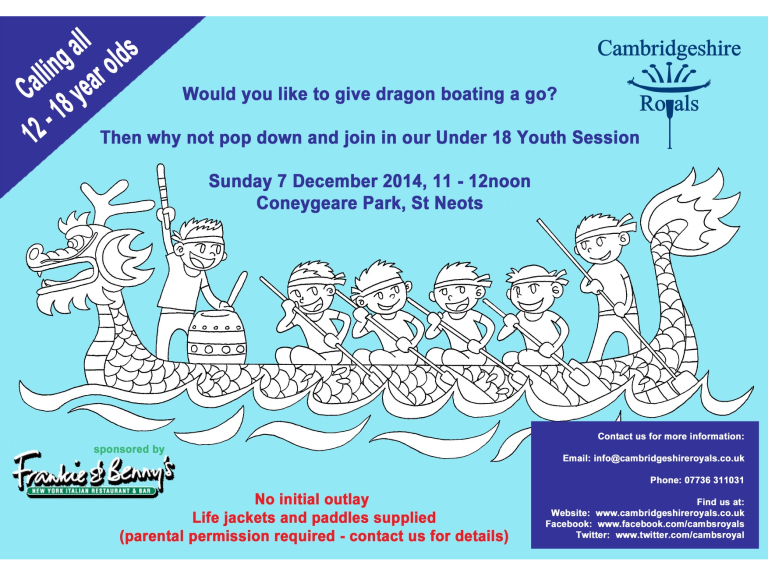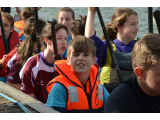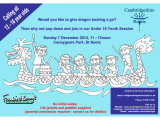 Thomas Wins his first Dragon Boat Badge for Scout Group!




To do this Thomas had to train and compete at a dragon boat event at competitive level.




Thomas currently trains with the Cambridgeshire Royals Dragon Boat Team, who are based in St Neots, as part of their Youth Squad - so that was the easy bit! Being able to compete competitively is a bit more of a challenge.




An opening came up for Thomas at a recent British Dragon Boat Association (BDA) National Finals weekend whereby several teams got some youngsters together, and a team call 'pick n mix' was created and raced. Thomas was able to take a seat in a race and this was enough to give him a tick in his book and his badge.

But don't just take our word for it - here is what Thomas had to say about getting his badge: "Being in the scouts is great and so is dragon boating, and being able to bring the two together is equally as great. Earning the badge has been fun and the best bit was taking part in a proper race, I was extremely excited when I found out I was going to race.

"To complete my dragon boat badge I had to take part in a race, learn the buddy system, and know all the basics of dragon boating and the crew, which I have learnt by being part of the Cambridgeshire Royals Youth Team."

The Cambridgeshire Royals would like to take a youth team to race at some of the local BDA race events or local regattas next year, so if after reading Thomas's story there are any scouts or scout groups out there that would like to try their hand at getting their dragon boat badges - we can help you!

If you don't go to Scouts, but still think 'This looks like fun, I want to have a go too' then you can still come down and join us. Pop along to our next Youth Training Session on 

7 December, 11am

 at the Coneygeare Park, St Neots - and get paddling. Take a look at our poster for full details.

The Cambridgeshire Royals Dragon Boat Team Youth Squad are sponsored by Frankie n Benny's, (St Neots) who are actively helping to support and develop this young team. Over the past month they have brought us new life jackets and paddles for the youth team, and in December new training KIT arrives for the youngsters, in addition to various fun and social events for the youth team.