St Neots Rowing Club Race Report Sunday 18th March
19th March 2012
... Comments
---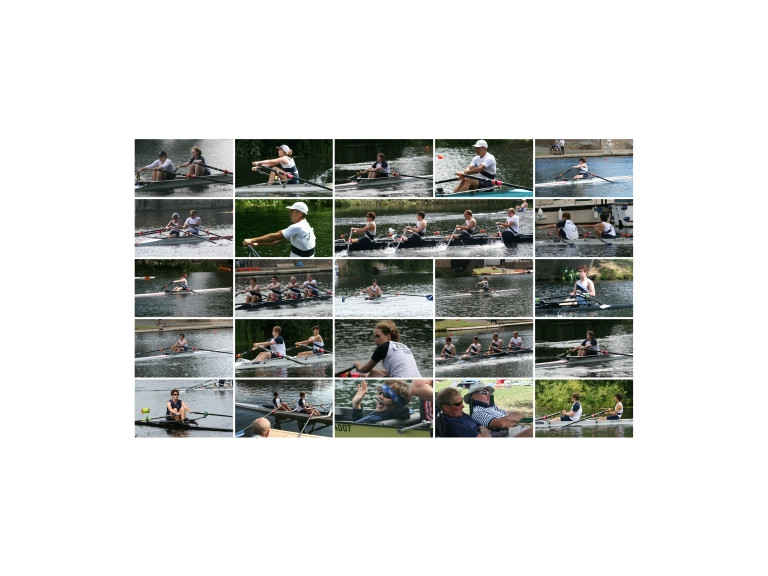 St Neots Rowing Club Race Report Saturday 17th & Sunday 18th March
St Neots go Head to Head
St Neots ladies took part in the exciting Vesta Masters International Head of the River Race in London on Sunday.  The weather thankfully played fair and the ladies had a successful event, gaining 7 places with a time of just over 22 minutes and coming eighth out of twelve crews in their category of Women's Masters D.  The event saw 228 eights, comprising both men's and women's crews and mixed crews, take part over the Boat Race course of  6.8k between Mortlake and Putney.  Rowers race in categories determined by the average ages of the eight rowers. 
The crew of Ali Brown (stroke), Sarah Davies, Lynne Taylor, Helen Knowles, Sarah Porteus, Louise Rushworth, Rachel Tackley and Dionne Page, coxed by Mia Hartwell, put in a good and steady performance throughout, gaining ground on crews ahead and putting in good spurts when called by the cox to keep ahead of chasing crews.
The day before was the turn of the St Neots men's crew at the Men's Head of the River Race, along the same course.  They weren't so blessed with the weather but nonetheless had a good row with a time of 20 mins, 26 seconds resulting in a placement of 275.  They were competing amongst a field of 399 international crews, in London's premier rowing race.  There were over 60 entrants in their category of Intermediate 2.
Alistair Mackie, Club Captain said:
These events mark the end of the head racing season for the club and crews train hard over the winter to gain the fitness needed for these endurance events.  Crews can spend up to 3 hours on the water at these events.  St Neots' senior squads have performed well at each of the three international events Head of the River events over the last fortnight.