St Neots Neighbourhood Plan referendum day Thursday 4th February 2016
15th January 2016
... Comments
---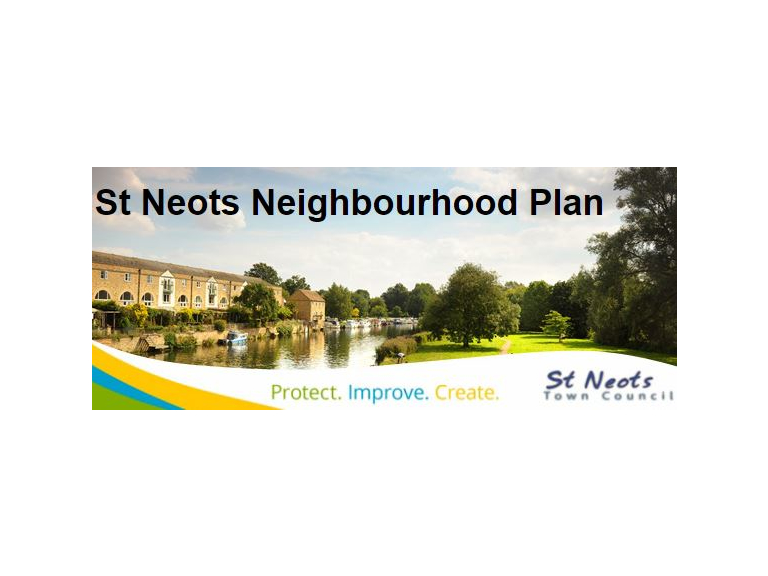 St Neots residents set to vote in St Neots Neighbourhood Plan referendum
Decision date for the town on Thursday 4th February
St Neots Town Council has kicked off a dedicated community engagement campaign to highlight that the St Neots Neighbourhood Plan moves forward to referendum stage on Thursday 4th February 2016. 
On referendum day, the residents of St Neots are asked to vote in the dedicated poll, taking place in St Neots polling stations across the town from 7am – 10pm on the day of the referendum.  A full online and offline marketing campaign in the next three weeks seeks to engage with residents across the town, communicating exactly what the plan means for the town and to reiterate how important the vote is. 
The question that will be asked in the referendum is: "Do you want Huntingdonshire District Council to use the Neighbourhood Plan for St Neots to help it decide on planning applications in the neighbourhood area?" 
If a majority Yes vote is achieved, all planning applications within St Neots will be measured against the vision and objectives set out in the St Neots Neighbourhood Plan – a document which was created through consultation with the residents of St Neots. Not only will this ensure that St Neots has greater control over planning policy, it will also bring more money into the town through an increase in the taxes placed upon new developments.
Speaking at the start of the community engagement campaign, St Neots Town Mayor James Corley said: "It is hoped that everyone takes full advantage of the opportunity to determine the future development, services and facilities of St Neots Town. Acceptance of this vital plan will have a huge influence on the future prosperity and vitality of St Neots, to the benefit of all.  I sincerely hope that we can achieve a big turnout of voters on 4th February and we return a massive yes in favour of local democracy and control of our town."
The St Neots Neighbourhood Plan was published in April 2014 further to a high profile community consultation period. The plan was independently examined and improved in 2015, with approval for a referendum confirmed by Huntingdonshire District Council towards the end of the year. 
A number of key events will be taking place across the town up until referendum day.  More information is held on www.stneots-tc.gov.uk/stneotsplan or interested parties can join the conversation online on the St Neots Town Council Twitter and Facebook pages using the hashtag #ILoveStNeots.