St Neots Book Treasure Hunt - A Big Thank You
19th November 2013
... Comments
---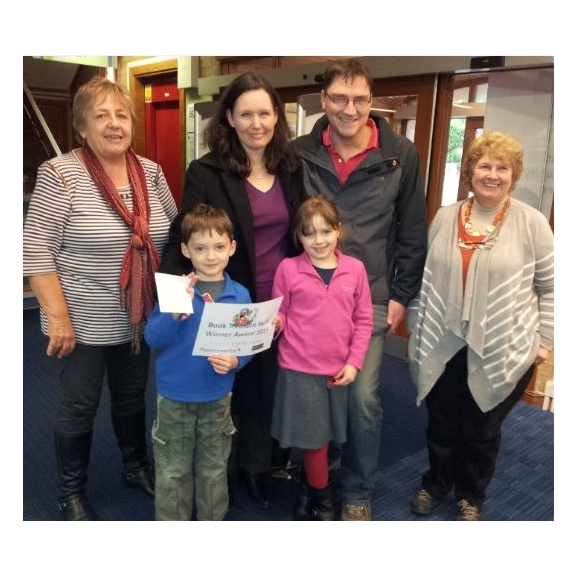 A Big Thank You to all Participants at the St Neots Book Treasure Hunt from 9th November 2013
On 9th November, the Friends of St Neots Library organised the Book Treasure Hunt, an annual event hold to raise funds and awareness of the Library services. This year the event raised £36. We would like to give a Big Thank You to all participants, including families and individuals visiting the Library that day.
At the end, the Fidler family, including youngsters Elliott and Isabele, were the perfect prizewinners. They braved the November rain and cold with the help of their parents and managed to return a 100% correct answer sheet within a pretty tight time scale - visiting 37 shops around St Neots Town Centre. 
We are also very grateful to all the retailers who participated by displaying books in their windows as well as to Barretts for providing the £20 voucher prize.
Finally, do not miss the next monthly event supported by The Friends of St Neots Library - Father Christmas' visit on 14th December! More details will be shared in the next few weeks.
Photo Note: The photo shows the family receiving their prize from representatives of the Friends Group Dot Morfett and Joan Garratt.