NEW COUNCIL DOG CONTROLS COME INTO EFFECT
23rd October 2017
... Comments
---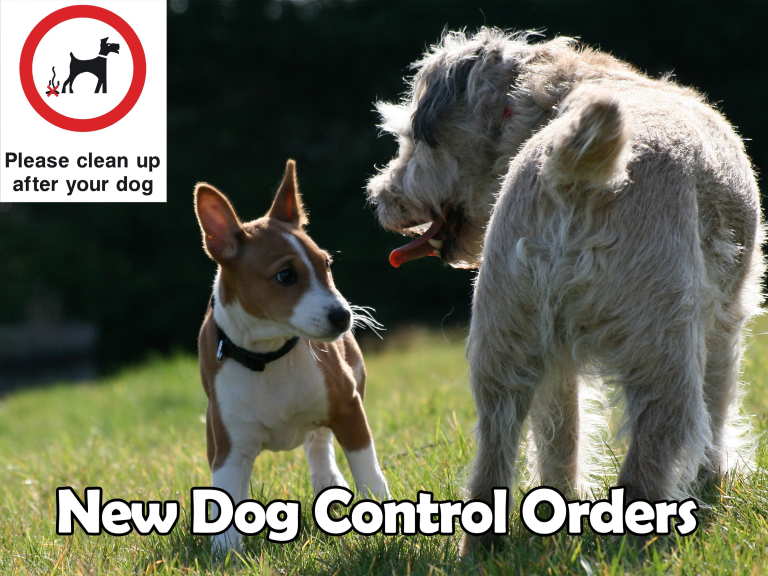 The Anti-Social Behaviour, Crime and Policing Act 2014 gave powers to local authorities to introduce Public Space Protection Orders (PSPOs) to control a range of issues linked to anti-social behaviour, including the control of dogs.
Many areas of Huntingdonshire already have dog controls in place and following an extensive consultation by Huntingdonshire District Council with communities earlier this year, it is evident that residents wish for these controls to continue.  From 20 October 2017, the PSPO covering Huntingdonshire will come into effect.
What does this mean?
The PSPO covers the whole of Huntingdonshire, with additional conditions applicable only to specified locations. This is very similar to the arrangements that were in place under the historical Dog Control Orders.

The conditions of the PSPO will not apply to guide dogs or assistance dogs and the definition has been updated to take account of new definitions within the Equality Act 2010.  This is largely the same as the previous exemptions.

The PSPO requires dog faeces to be picked up and taken away or disposed of in a suitable bin. This is an amendment to the previous condition, as some parts of the District were not previously covered.

Persons in control of dogs will be required to carry a suitable receptacle for picking up and disposing of dog faeces and to evidence this on request by an authorised officer.

Dogs will be required to be placed on a lead upon request by an authorised officer.

Dogs must be kept on a lead at all times in specified locations.

There will be some areas of the district that dogs won't be allowed;-, this is the same as the current situation and no change is proposed to the specified locations.
When speaking with residents across the district, the issue that causes most concern, and is highlighted as being of most importance to our communities, is dog fouling.  It can blight our communities and prevent our green spaces from being used and enjoyed safely by all.
Councillor Angie Dickinson, Executive Member for Community Resilience, Well-Being and Regulatory Services said: "It is important that Huntingdonshire District Council recognises the impact that dog fouling has on our communities and has responded by implementing a Public Space Protection Order.  We now need to work towards achieving a society where dog fouling will not be tolerated and our communities have the confidence to report those who are responsible so that appropriate enforcement action can be taken."
Over the next two months, officers from the District Council's Community Protection and Enforcement Team will be conducting dawn and dusk patrols in areas of the district where dog fouling has been identified as a concern.  Whilst patrolling, officers will take the opportunity to educate residents on the new PSPO and where deemed necessary, enforce the Order.
For further information about the Order please visit www.huntingdonshire.gov.uk