Love Food ?? Free Mexican Food / Taster Day - Guacamole Mexican Restaurant St Neots
4th August 2015
... Comments
---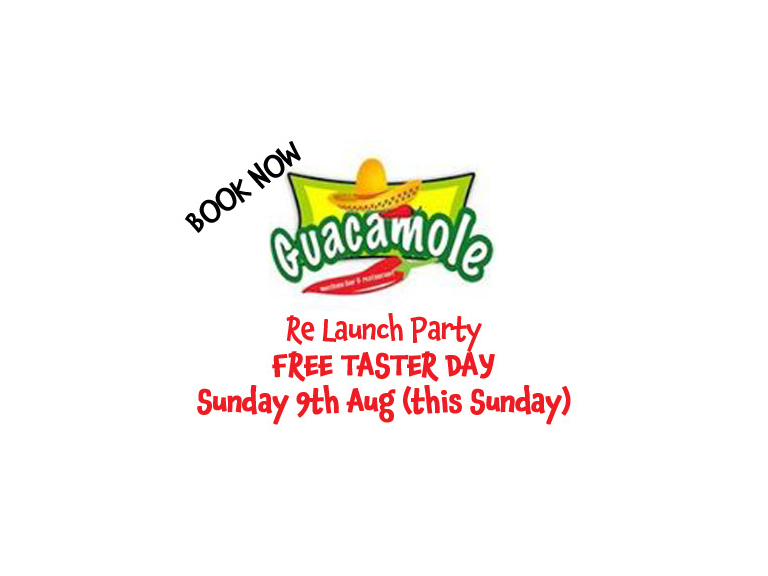 UNDER NEW MANAGEMENT!
St Neot's authentic Guacamole Mexican Restaurant
Free Taster Day Sunday 9th August 
We would like to invite you to a relaunch party on Sunday 9th August 2015 so you can try some of the food for free and meet the new staff.
We are bringing real Mexican food to St Neots.
We do not mean the Tex-Mex kits or pre packed wraps.  We are talking about the real deal.  Fresh authentic Mexican cooked by our award winning chefs.  We are proud to have the most varied vegetarian, vegan and gluten free menu in St Neots.
The new menu has a mixture of authentic Mexican street food like tostadas and tacos with exciting fillings and classic Mexican dishes. 
We are inviting you to try our new menu for yourself.  If you need another reason to join us for the relaunch party we have a wide range of Mexican beers and possibly the best margaritas in St Neots.
The taster sessions are  midday – 2pm    2.30pm – 4.30pm and 5pm - 8pm and you can book your place via email or the facebook page
We are looking forward to seeing you all soon.
COME AND JOIN THE FIESTA!