HUNTINGDONSHIRE WALKING FOOTBALL TOURNAMENT 2018
16th August 2018
... Comments
---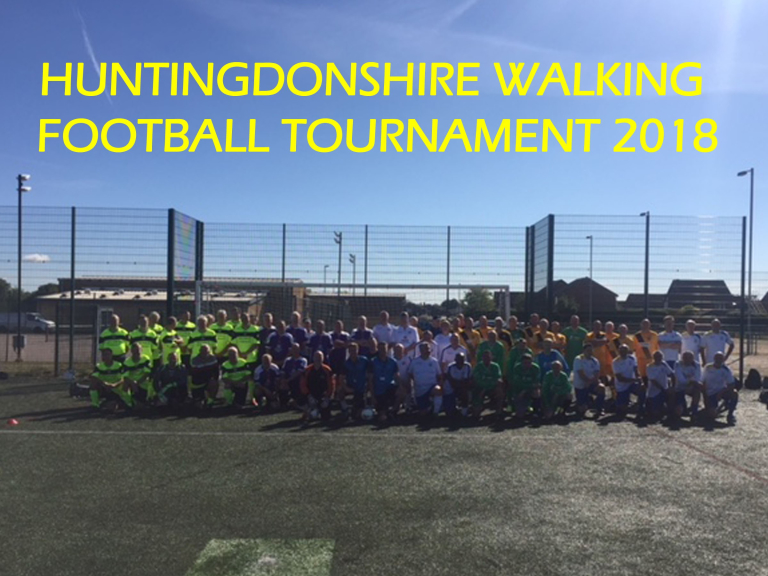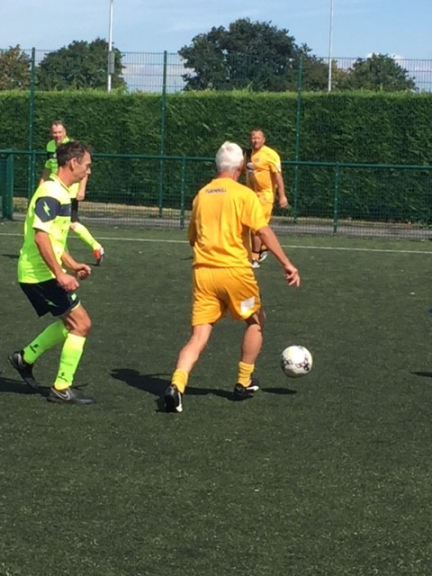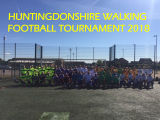 The first walking football tournament held by the One Leisure Active Lifestyles Team at Huntingdonshire District Council was held on Saturday 11 August.  The event, held at the One Leisure St Ives Outdoor Centre, saw eight teams from across the East of England compete in a Trophy tournament and a plate tournament.  The event included teams from Bedford, Boston, Rushden and Diamonds, Huntingdon, Enfield and Kettering.
Walking football continues to grow in popularity across the district, and this tournament was a chance for the growing numbers playing every week to test their skills against like-minded people across the country. 
The tournament was an over-fifties event and saw teams playing in two groups before being moved into the Trophy and Plate tournaments, ensuring all teams got lots of playing time.  The event was a big success with all teams enjoying the day.  The eventual Trophy winners were Boston and the Plate winners were Bedford.  Huntingdon featured in the semi-finals but were sadly knocked out on penalties.
Councillor John Palmer, Executive Councillor for Partnerships and Well-being said: "Events of this nature provide a great opportunity for people to enjoy walking football in a competitive setting, whilst still being social and friendly.  Walking football continues to grow in popularity nationally, and events like this help our Active Lifestyles team to showcase the growing walking football program we have running across all five One Leisure centres in Huntingdonshire."
One Leisure Active Lifestyles plan to have more events like this following the success of the first tournament.
For more information contact Peter Thorpe, Sports Development Officer, on 01480 388842.