Eynesbury Rovers News - Youth Team Update June 2017
NEWS FROM U16s
The Under 16s were formed only last year. A squad of fifteen players brought to a trials night in June 2016 from local clubs including Little Paxton, St Neots Town, Priory and Huntingdon.  Playing in the Cambridgeshire Youth & Colts League they were originally entered in Division D but after some homework from the League they were transferred into League A where the finished a fine 5th position in a closely battled competition all year.
The main sponsor for the team is The Bosphorus restaurant in St Neots.
The squad started their season in fine form demolishing Hemingford 19-1 in the first round of the County Cup where they eventually secured a decent run only losing to an Academy team.
The squad includes the leading goal scorer in the League – James who has scored 19 goals in 17 appearances and third in the league Pedro with 16 goals in 18 appearances.
We are not results focused as our philosophy remains – long term player development.
Next season as Under 17s the squad will grow to twenty players allowing for individuals to play up in the Under 18s, Reserves and hopefully ready them for the senior game.
Colin Parker – Manager / Coach
NEWS FROM JASON WEBB U9s - A New Team joining the Youth Section
We are newly joined to Eynesbury this coming season but we had a great season at Duloe Foxes last year.
As a team we reached the semi finals of the hunts Europa league. We managed to go from the D league to the A league and only lost twice all season.
We have had three players scouted by pro clubs two have been training for the Cambridge United RDC And one at Arsenal Girls  Academy which is amazing.
Francesca Hamer was scouted and after a successful trial was offered a place in Arsenal's Academy so will unfortunately be leaving us.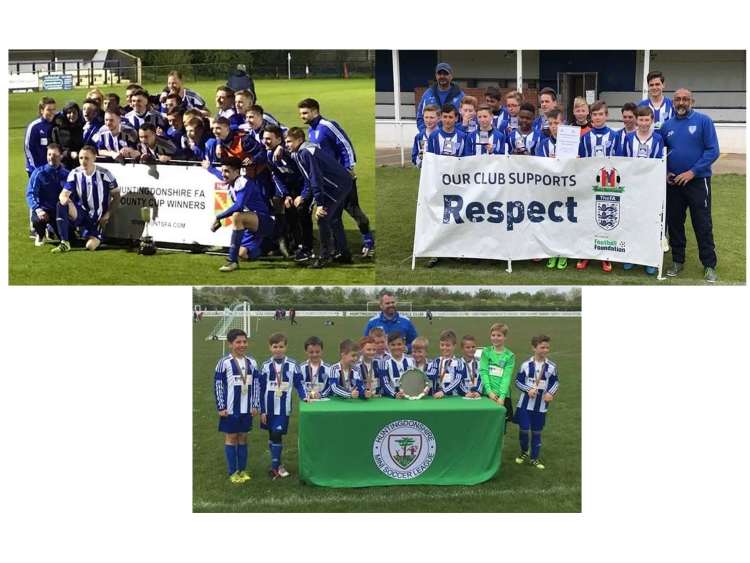 Contact Eynesbury Rovers FC….
Chairman: Matt Plumb - contact for Club Hire and General Enquiries - 07854950008
Youth Club - Annie Taylor - eynesburyroversyouthteams@gmail.com or Rachael Martin - 07701038433 or msrakhell@yahoo.co.uk
Eynesbury Rovers 1st Team Manager - Mark Duckett
Follow Eynesbury Rovers
Eynesbury Rover Youth Facebook