Car Parking Charges increase for St Neots March 2013
9th January 2013
... Comments
---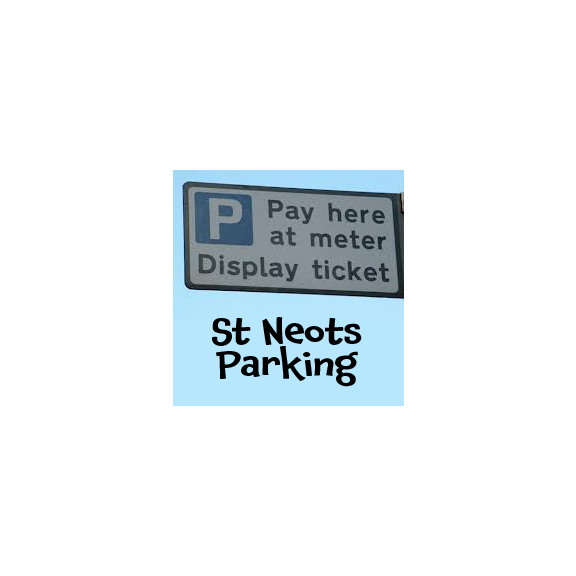 After a public consultation on car parking charges across the district, Huntingdonshire District Council has reviewed all the responses and amended its proposed changes on car parking charges.
The original proposal included the option to remove the one hour charge. However, having taken into account the views of residents, local businesses and town councils, it is now proposed that the one hour charge will remain.
Under the revised proposals the one hour charge (in short stay car parks) will increase to 80p per hour but in order to encourage shoppers to stay longer in the town centres the two hour charge will remain the same at £1.20. Councillor Nick Guyatt,
Deputy Executive Leader at Huntingdonshire District Council said: " We believe all consultations are more than just a process that we have to go through, and as a result we are changing our proposals. The majority of the 85 respondents to our original proposals were concerned that by taking away the one hour charging option, less people would shop in our market towns which would detract from our local economy.
Therefore we will maintain the one hour parking option across Huntingdonshire. The business community however is keen that people shop for longer, hence the two hour charge remains at the same rate. Our parking charges are still low in comparison to other districts.
I hope that we will all support our local businesses as much as we can by continuing to shop locally." This proposal is one of a raft of initiatives relating to car parking charges across Huntingdonshire.
Other proposals include reducing the restrictions on the purchasing of season tickets, introducing a system where parking can be paid for by phone, and to increase the availability of 3 hour parking spaces to help those people with disabilities. Parking currently remains free on Sundays across Huntingdonshire and free in Ramsey at all times.
The new car parking arrangements will take effect during March 2013.