CANADIAN DREAM COME TRUE FOR ST NEOTS PADDLER!
29th March 2015
... Comments
---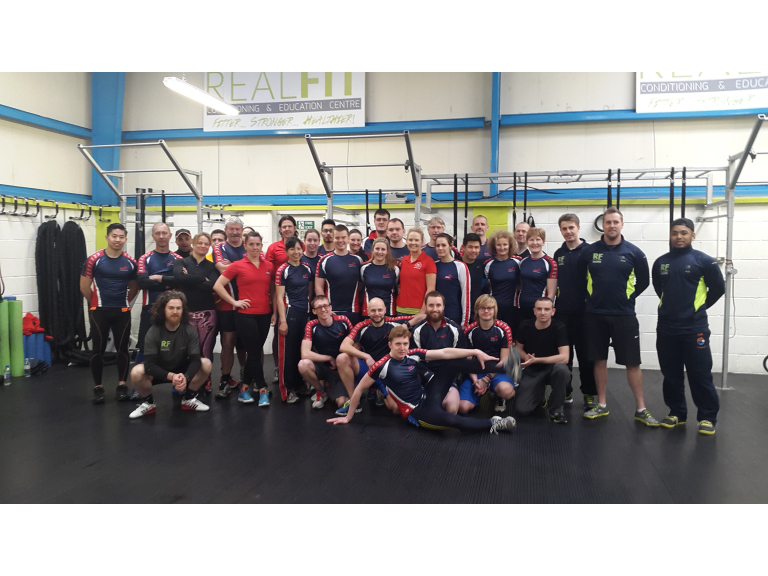 CANADIAN DREAM COME TRUE FOR ST NEOTS PADDLER!
The St Neots Dragon Boat Team had reason to celebrate the visit of the GB Elite Dragon Boat Team on the weekend of March 21st as paddler and coach Gavin Sinclair successfully secured an unconditional place in the World Championship's squad. Gavin will be travelling with the elite Premier squad to Canada for the gruelling week of competition starting 19th August.
Of his achievement, Sinclair said, 'I am absolutely overjoyed, I'm lost for words! The last year has required exceptional commitment and dedication to my paddling technique and general fitness. I owe a huge amount of thanks to my partner Shell and family for putting up with me over the last year, my crew at the St Neots Dragon Boat Team for their support and encouragement and also to the team at RealFit Conditioning and Education who have helped me achieve levels of fitness I didn't think were possible. I now have 5 months to continue to enhance my technique, strength and conditioning training and go and win that gold medal for Britain!'
As part of their training camp in St Neots, the GB elite squad visited RealFit at their base on Little End Road for a strength and conditioning session. RealFit's Head Coach Peter Drinkwater said 'It has been a pleasure to host the GB dragon boat squad plus our very own Gavin Sinclair. We put them through a very demanding session focusing on what they need to do to become stronger, lighter and faster. We were very impressed by the level of dedication and hard work that went into every minute of training. We would be honoured to support the team again. In the meantime we will continue to push Gavin to achieve more and more. A thank you to GB Coach Tim Smith and the whole of the St Neots Dragon Boat Team for involving us.'
Dragon Boating is an amateur sport and so there are opportunities for local businesses and organisations to sponsor Gavin for the IDBF 2015 World Championships.
For a list of available sponsorship opportunities, please contact St Neots Dragon Boat Team by email info@stneotsdbt.co.uk
Visit our website: www.stneotsdbt.co.uk
Also find us on Facebook: www.facebook.com/StNeotsDragonBoatTeam
and Twitter: @StNeotsDragonBT
Or by calling Crew Manager Dan Clarke on 07730 556788