Are you a Lidl snob - supermarket shopping in St Neots
6th July 2012
... Comments
---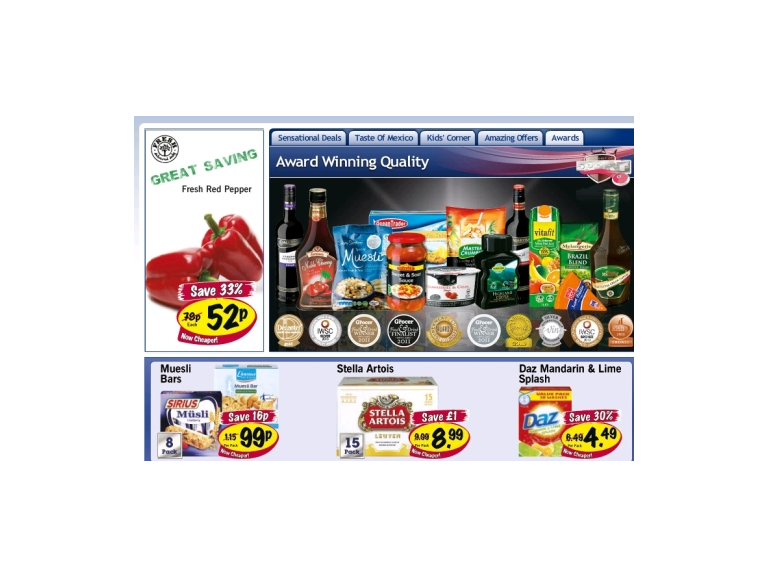 Shopping in St Neots...
Are you a Lidl's snob?
If you have got more money than sense then stop reading!
Otherwise let me explain.
I was a Lidl snob until about 3 & half years ago. I would not have stepped foot in the place only because of what I had heard, but never actually checked it out myself.
One day in conversation about the cost of living someone told me about a couple of products they said were far better than other supermarkets and nearly half the price. (like me this person is a bit of a "foodie" so I decided to give it a try)
Since that day I am happy to say I shop at Lidl for over 60% of our weekly food and reckon I save about 20%. We only using Tesco's for out of hours, exceptions and products that they don't stock.
Don't get me wrong not all the stuff they sell is nice, but we will try things once and you will be very surprised. They also have some amazing offers….
Please see below a few examples & comparisons.
 
250gm chilled stuffed pasta 75p - £1.60 elsewhere
2ltr Milk £1 - £1.18 elsewhere
300gm Chocolate bar (cadbury's equiv) 35p
1 litre Non bio washing liquid £2.65
6 Large wraps 69p – 90p elsewhere
Waffles 55p – 85p elsewhere
Tinned chopped toms (arrabaita, garlic & onion or with herbs 41p – 69p elsewhere
Family Lasagne £2.69 (easily feeds 4) – £3.85 elsewhere
10 Cornettos (their own) £2.29 – Same price but smaller elsewhere
Crushelle Toilet rolls (24) Usually £9.99 but regularly on offer at £6.79
Salsa dip 75p – £1 elsewhere
Bacon 250gm  £1.39 – £2.19 elsewhere
10 Med Eggs 99p - Same pricing
Mince 500gm on offer £1.04 or £2.10 – £3 elsewhere
1 kg Frozen Sweetcorn £1.44 - £1.80 elsewhere
Chicken Thighs £2.69 - £3.99 elsewhere
Orange / Apple Juice 1ltr 79p  - £1.00 elsewhere
2 litre Pepsi (On offer has been 89p) - £1.50 elsewhere
250gm Coleslaw 59p - 70p elsewhere

Comparisons against other large supermarkets are as a guide and have tried to find nearest equivalent. E & OE.

All the staff are very helpful and friendly and no I don't have links with Lidl's in any way shape or form, I am just writing this to help St Neots residents find a way of possibly saving some money and getting in some cases better quality food and products.
If you use lidl and have other product you think are great value, agree, disagree or have used them because of this please comment, share or RT..