5 Ways To Protect Yourself From Online Scammers
3rd January 2014
... Comments
---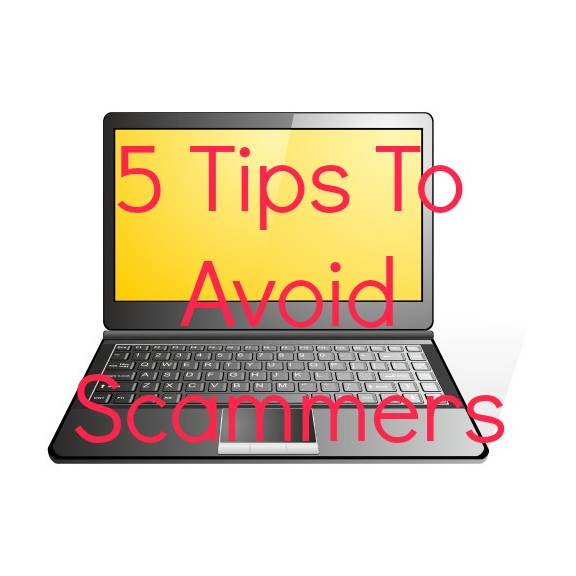 Do you worry about being scammed online? These tips will help you avoid falling for some of the tricks scam artists use.
1. Check the website you're visiting is secure 
The web address (URL) should start with https:// (the "s" is for security) if you're asked for any personal information. A "lock" icon in the browser bar means that the website is encrypted - whilst this can be a good sign, all it's telling you is that the data is encrypted and doesn't necessarily mean the website is legitimate.
2. Be extremely careful with your emails and personal data 
NEVER give anyone your passwords or PINs and do not write them down and do not use the same password for all your accounts. These days there are Apps that you can purchase to securely keep note of your passwords but make sure you check out reviews on the apps before you download them.
3. Suspicious Emails 
If you receive a suspicious email then forward it to the official organisation that the email professes to be from - most companies these days have a dedicated email for reporting. But don't use any links provided in the email - make sure you use your browser to find the correct company website independently.
4. Emails that request financial information 
Phishers (scam artists who try to trick you to get confidential private information) will often send emails with a sensational subject line or message that has a sense of urgency. They will threaten you with closing your account or suspending it, or even send you "confirmation" of a payment you have made to a fictitious person. It's all a trick to get you to panic and use their quick links in their email to provide your log-in details or other info. The link will even take you to a site that "looks" like the official company site. Reputable companies don't ask for passwords or account information in an email. If you're in doubt, give them a call - from a number you've found independently (don't use ANY of the contact information from the email they send you).
5. Regularly check your accounts 
Make sure you keep an eye on all your online accounts and statements. As soon as you see something suspicious report it. The quicker you act, the better.
Don't forget to ALWAYS think twice before giving any information online or by email - it's valuable to you and is just as valuable (if not more) to scam artists!