Kaaizans Indian & Bangladeshi Restaurant St Neots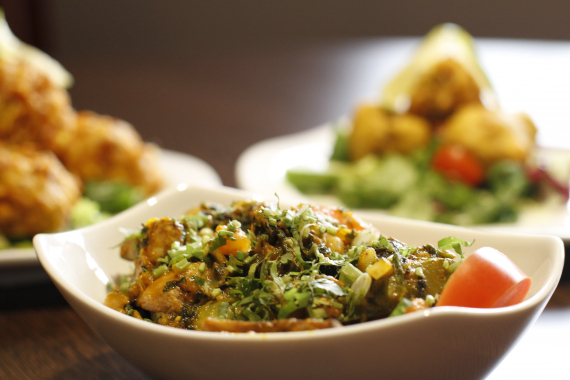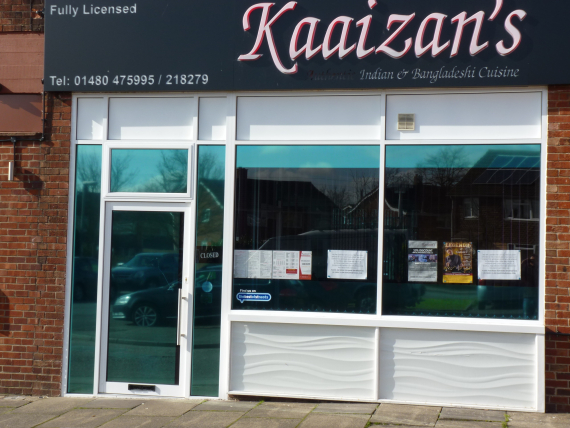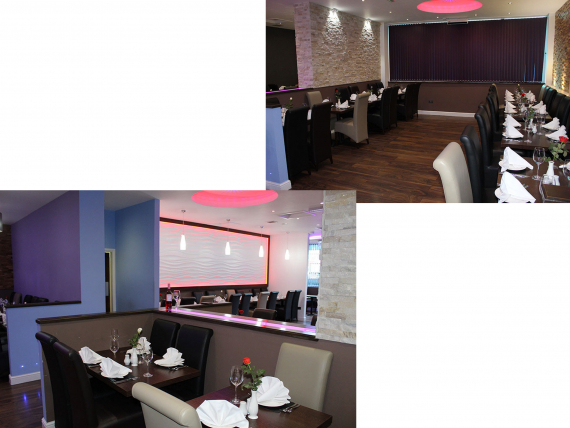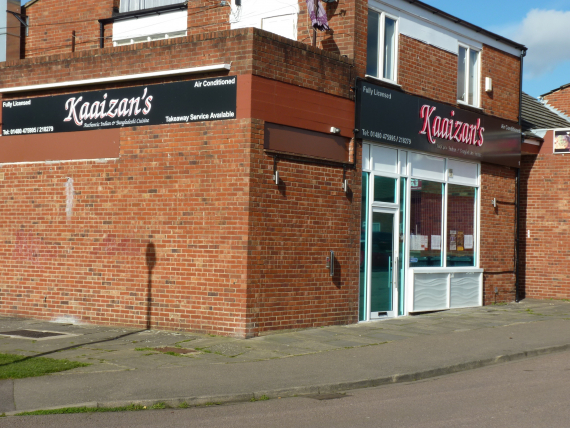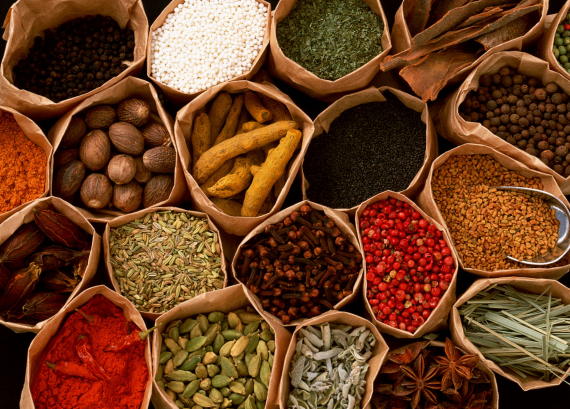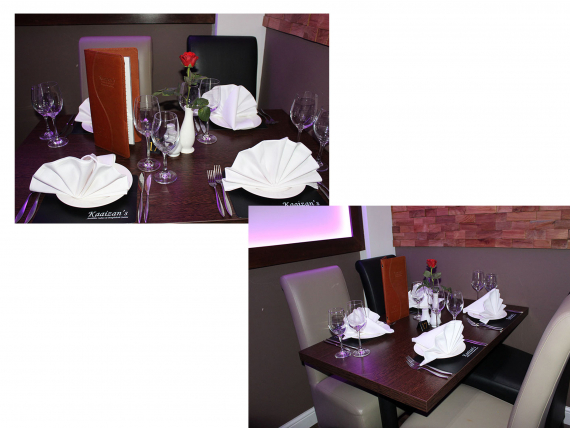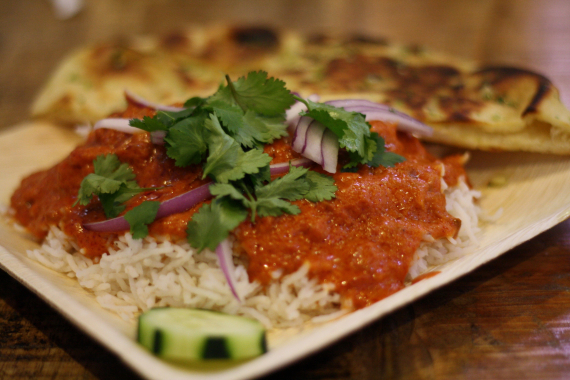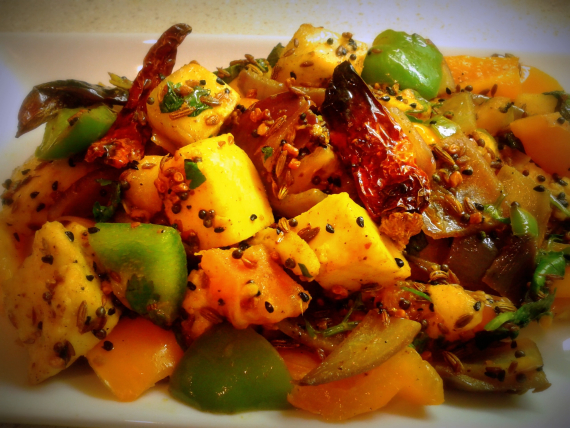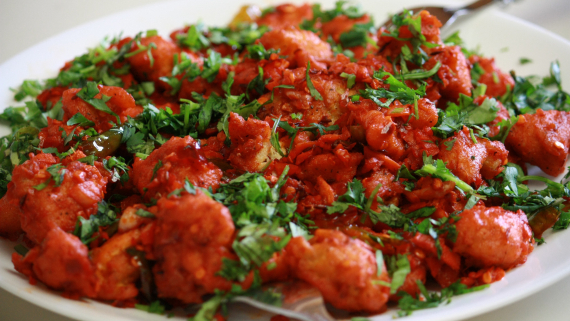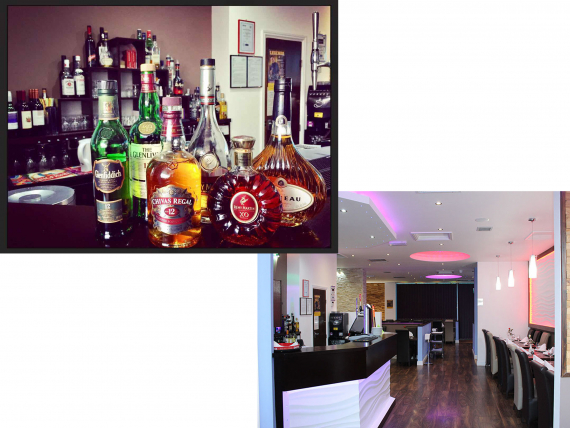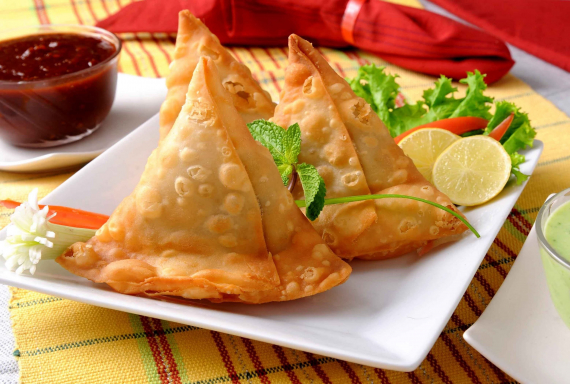 about us
Kaaizan's Indian restaurant and take away in St Neots offers a fine dining experience with classic Indian hospitality, fusing the very best of time-served traditional Indian cooking methods with fresh ingredients and modern twists. Order online for home delivery..FREE home delivery on orders over £15 (within a 3 mile radius of the restaurant)
Indian cuisine is as diverse as its culture, people, geography, and its climate. The essence of a good Indian restaurant comes from the appropriate and skilled use of aromatic spices, and the subtle blending of these spices to enhance rather than overwhelm the flavour of a particular dish.
FREE home delivery on orders over £15 (within a 3 mile radius of the restaurant)

Home Delivery - Order online - Click Here
Only recently refurbished and completely modernised, Kaaizan's aims to bring to St Neots a modern range of dishes from the Indian sub-continent, maintaining the classic Indian recipes and enhancing the offering with some signature dishes that reflect the changing food trends in modern society.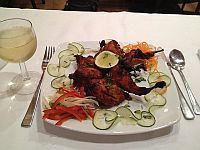 Prepared and cooked by experienced chefs, the menu has been designed to offer something for everyone, from committed carnivores to vegetarians, and from chill-lovers to those with more tender taste-buds.
Start with palate-pleasing morsels such as Aloo Chaat, Shaami Kebab or Tandoori Chicken, or try the Calamari – lightly-flavoured squid rings with onion and garlic butter, sweet chilli and sour sauce; not your normal Indian restaurant dish, but no less delicious for it.
"Had our first meal here last night. We were all so impressed, the food was beautiful, service great and the transformation to the building is absolutely stunning!! The owner took the time to chat with us too which was much appreciated. We wish them every success and will definitely be returning! I wouldn't hesitate to recommend." -  Donna M
When it comes to mains courses, all the favourite curries you know and love are available – Korma, Balti, Dhansak, Vindaloo and the rest - plus the chefs love a challenge and will always try to accommodate your requests, so if you want a Mushroom and Keema Biryani then feel free to ask.
If you're ready to move on from chicken tikka masala then this is an Indian restaurant you should seek out to broaden your horizons and discover new dishes, such as some of their specials:
Paneer Shashlick
Bhuna or Massala

Paneer marinated in a specially prepared blend of tandoori sauces, grilled in the tandoor with onions, tomatoes and green peppers on a skewer and drenched in a bhuna or massala sauce

Duck Jalsha

Lean duck pieces first crisped over charcoal then sautéed with mango and ginger, and then cooked in fairly strong spiced sauce with bay leaf and cardamom, garnished with potatoes and coriander

Kaaizan's Special 
Karahi

Chicken tikka, lamb tikka, sheek kebab, chicken kebab, tandoori king prawn,

medium strength dish cooked with green peppers, onions & exotic herbs & spices, served in a sizzling iron wok

Lamb E Doula

A real treat – whole lamb shank marinated overnight in specially-selected herbs and spices, then slow-cooked for over 3 hours until meltingly tender before being simmered in a medium bhuna-style sauce

Roopchanda Fry

Fish from the coastal region of Bangladesh, seasoned with turmeric, chilli powder and salt, delicately pan fried on both sides until golden yellow and then stir fried with sliced onions, green peppers and tomato.
Kaaizan's restaurant is very smart and contemporary, with dark wood flooring, crisp white tablecloths and dramatic lighting, yet fresh flowers and textured wall finishes stop it from feeling austere. In keeping with the fine dining feel, the presentation of the food is a bit special too, yet thankfully the prices are very much down-to-earth.
The restaurant is fully licensed so you can enjoy a beer or two with your meal, or a glass of wine if you're feeling sophisticated.

Banquet Night Special - £11.95 per person


A starter, main dish and side dish, plus any rice or naan. Available every Sunday & Tuesday during opening hours.


Dine in only. Seafood, duck and fish dishes £1 extra (starters) or £2 (mains).
If you fancy a take away instead of eating in. Kaaizan's don't deliver though, so you'll have to drive into St Neots - but it will be worth it! And you will get 20% off on orders over £15...
Kaaizan's Indian & Bangladeshi Cuisine
Indian Restaurant and Take Away
St Neots 
01480 475995
or
01480 218279
Opening Times




Mon :  
Tue :  
Wed :  
Thu :  
Fri :  
Sat :  
Sun :  

Lunch

12:00 - 14:30    
12:00 - 14:30
12:00 - 14:30
12:00 - 14:30
    Closed
12:00 - 14:30
12:00 - 14:30


Evening

17:00 - 22:30
17:00 - 22:30
17:00 - 22:30
17:00 - 22:30
17:00 - 23:00
17:00 - 23:00
17:00 - 22:30 
---
Contact us

1 Longsands Parade
St Neots

PE19 1SU

Email us now

find us here

offers

find us on facebook

thebestof awards

Winner in Town

Top 100 UK Business

Restaurants - Indian