Elite Warm Roofs St Neots
4.9
/
5
based on
17
reviews In March 2021,
Lorna Clayden
said:
My husband and I have wanted to change the roof of our conservatory for a while but never found the right company - until Richard from Elite Warm Roofs came to see us . He was genuine , friendly and knew his stuff ! Fantastic job by Jason and Sam - tremendous duo! So pleased with the roof . The whole team were amazing, thank you so much ! We love it !! Couldn't have asked for anyone better. Awesome job , can't recommend this firm highly enough - choose them and you won't go wrong !

Source: google.com In March 2021,
Nick Thompson
said:
So. My wife and I have been after some one to replace our conservatory for years.
We never had the money to do it but now the kids have grown up a bit and we have some spare cash we took the plunge.
Richard Fairbanks came round and we knew straight away we were going to be in safe hands. Nothing was a problem, there was never any pressure at all it was all very very easy. Richard was and still is at the end of the phone. So we went for it.
The fitters turned up bang on time and everything went without a hitch. We are over the moon.! The cherry on the cake was the fact It so happens that we were in the market for a new kitchen too and Richards guys could fit it for us as well.!! What a fantastic job they did for us. Peter is a total genius.!
Thank you Richard, Peter, Josh ,Roman and the young apprentice (sorry, didnt get his name). Absolute stars.
Would I recommend? 100% I would. Absolutely fantastic service from beginning to end.
Nick and Ceri.

Source: google.com In February 2021,
Steve Bason
said:
Where do we start from beginning to finish 5* all the way was informed of the quality of the materials to be used and was assured that our cold conservatory will be nice and warm once finished fitters arrived on time and once they resolved the problem that confronted them the roof was on the same day and waterproofed finished the next day and cleaned through out excellent once finished was visited by Colin who walked round with me and noted any minor items to be finished and went the extra mile on another issue to be resolved
So all I can say is if you have a cold conservatory give elite a call you won't be disappointed

Source: google.com In November 2020,
Claire Belson
said:
Outstanding from start to finish. The sales and design team created a space that we absolutely love and our professional construction team Adrian and Ryan were a pleasure to have around. Aftercare service and communication has been brilliant. I love showing off my new room which seamlessly feels part of our house now and not a "stuck" on conservatory that we couldn't use in the winter. Our room feels as warm as the rest of the house. Love my full height windows... I could go on all day😊

Source: google.com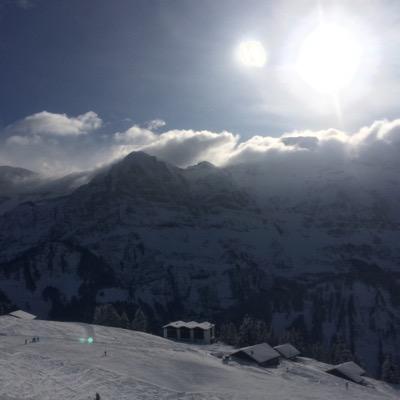 A pleasure to deal with from start to finish. No 'pushy' salesman at the start of the process - which for me is always a real turn off.. Less than 2 weeks from site survey to completed job. Everyone turned up when they said they would.. made very little mess.. and any mess that was made was all sorted out before they left site.. Even going as far as replacing a plant pot which got damaged during the process.. Everyone I've dealt with has been a true professional.. only gripe is Ricky's singing . We won't be seeing him on Xfactor any time soon! 😉 I really can't commend them highly enough

Source: thebestof.co.uk

In May 2019,
June M
said:
I am very happy and over the moon with my new Warm Roof. I was a bit sceptic weather to get this done, but it now turns out was the best decision I made. I don't have to have any heating on my conservatory at all, it is now a room I can use every day. I would like to thank Elite Warm roof for their efficiency, tidiness, politeness and hard work. I will definitely be recommending them to my family and friends. Thank you again, Mrs M

Source: thebestof.co.uk

I have to say that the whole experience from my initial contact through Facebook, to completion of the work has been outstanding. Graham the fitter is a credit to the company and I will have no hesitation in recommending and using you in the future. Customer service at its best, well done to all at Elite from a very satisfied customer!

Source: thebestof.co.uk

In February 2018,
Samantha G
said:
We found this company to be very professional. The staff were hard workers, tuning up on site early and working all day long, leaving the site spotlessly clean after them - Nothing was too much trouble for them, we would not hesitate to recommend this company to anyone.

Source: thebestof.co.uk

We recently had our old plastic conservatory roof replaced with an Elite Warm Roof, this was done in the hope we could use it more, as it was too hot in the summer and too cold in the winter, so not used much at all. We had received a quote from far more well-known company but had dismissed them immediately as they offered a £5,000 discount if we signed on the day! Elite were professional from the start of design, agreeing a price so no surprises through to the process of Installation. All window sills and floors were fully protected while work was in progress. Workmanship was to an extremely high standard incorporating Carpenters, Roofers, Plasterer and Electrician and this is reflected in the finished article that is now very much a pleasing part of the house. Is it warmer in the winter: undoubtedly Yes, and we now look forward to much more use when summer arrives.
Far better than expected and could not recommend Elite highly enough.
Mr Mrs Porter
Ellington

Source: thebestof.co.uk

In September 2017,
John T
said:
Just to thank Elite Roofline for a really good job well done.
Graham worked really hard on his own and kept us informed at all the different stages. He`s an asset to the company.

Source: thebestof.co.uk

In May 2017,
Pamela T
said:
I had a leak in my roof that was coming through to my bedroom. I found this company from this website and telephoned. Scott came round and identified the problem and what needed to be done to put it right. As I was due to go on holiday the following week, he arranged for one of his team to come and make it temporarily watertight .After I returned a mutually convenient day was arranged for the repair to be done. Graham & Connor arrived by 7.30am and just got on with the work very efficiently. I am very satisfied with the manner in which the work was carried out and would have no hesitation in recommending them.

Source: thebestof.co.uk

We chose a local Company to ensure a local service and we were not disappointed. The sales pitch was clear and concise so that we knew exactly what we had ordered. The price was good without any added extras too. The installer was on time and reassuringly competent keeping us informed at every step. At the completion of the task we had no problems at all. Overall the work looks good and is good in my estimation. We thoroughly endorse this Company, thank you for a job well done.

Source: thebestof.co.uk

Quality and service at its best! Massive thank you to all 😊 There is a lot to be said for customer service these days

Source: thebestof.co.uk

Very pleased with the price and quality of the product (new front door) and the professional fitting. Happy to have done business with a good local company.

Source: thebestof.co.uk

Very happy with the work carried out and the communication provided! Everything was explained fully which made the whole process very easy

Source: thebestof.co.uk

Very pleased with work done, estimates, communications and they delivered according to the promised timescales, I had 5 dormers clad in Marley Eternit cement-board (one dormer was insulated and internally plastered), a front door opening + steel + brickwork, and new gutters throughout. Would recommend to all my friends

Source: thebestof.co.uk

you had been recommended by friends in Haverhill and we would surely do the same to any of our friends. From the initial visit to the end product everyone was a pleasure to have in our home. The workmanship, tidiness and thoroughness was excellent and we have been really pleased with the finished thing. Thank you

Source: thebestof.co.uk