Shropshire law firm now has nine trainee solicitors
Three new trainees have started their training contracts with a Shropshire law firm, nationally recognised for its training programme by the LawCareers. Net Awards, taking the total number of trainees at the practice to nine.
Catherine Field and Gemma Williams, together with Myfanwy Murray who has been working at the firm for the past two years, are the latest trainees to begin their law careers at Lanyon Bowdler, where they will work in various departments in order to gain experience across the firm.
Catherine will start in the personal injury team, Gemma is joining the private client department, and Myfanwy will be commencing her training contract with the
commercial property team, all will be based at the offices in Shrewsbury.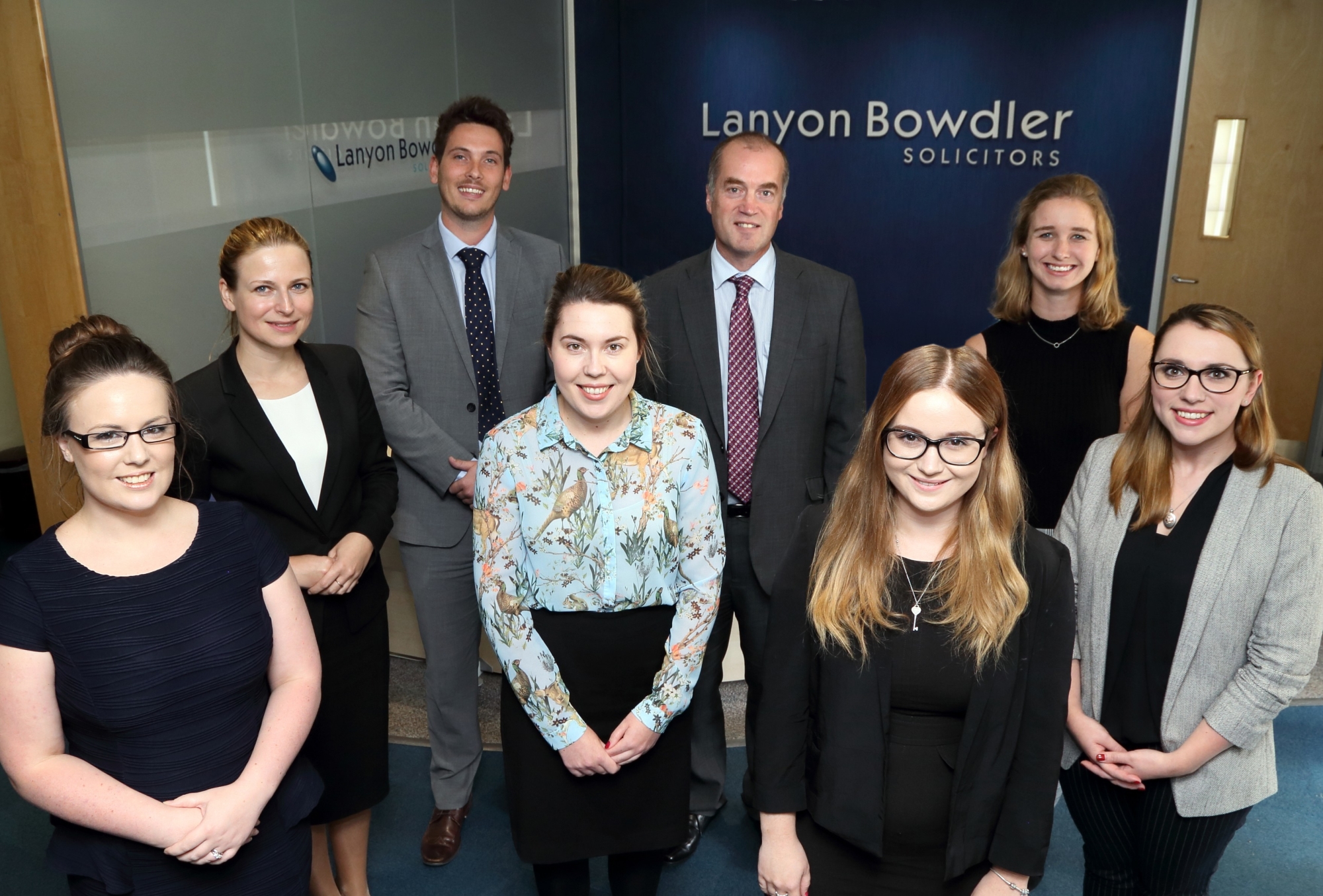 Myfanwy said: "I joined Lanyon Bowdler in October 2015 and was lucky enough to find out I'd been selected for a training contact in the November.
"I have enjoyed working as a legal assistance with the Court of Protection team, and am now really looking forward to commencing my training contract."
Catherine said: "Lanyon Bowdler has such a great reputation, I'm excited to be joining a firm with specialists across so many legal areas which will help to give me a really good grounding to my career in law."
Gemma added: "I'm delighted to be joining Lanyon Bowdler. I know my experience here will help me grow as a solicitor, this is a fantastic career opportunity."
Colin Spanner, training partner with Lanyon Bowdler, said the firm was fully committed to its training programme and there would now be nine trainees working at the firm.
He said: "At Lanyon Bowdler, we pride ourselves on our trainee programme and aim to give new solicitors the best possible start to their career.
"It is difficult for some firms to take on so many trainees, but we recognise the importance of real experience when kick-starting a legal career, and
we want to grow and develop talent for the future of our business.
"We hope our trainees enjoy a long and successful career with Lanyon Bowdler."
Myfanwy, Catherine and Gemma join existing trainees, Kelly Stant, Gosia
Bronisz-Handley, Mathew Hughes, Amy Bills, Holly Skelton and Kelly
Pledger at Lanyon Bowdler.