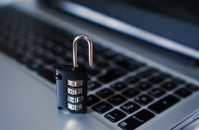 Join us for the Public Sector Cyber Security Conference where leading experts will explain how to protect the vital services provided by central Government, local councils and the NHS.
The Public Sector Cyber Security Conference boasts a variety of outstanding speakers from across public sector and IT security. Each one has been handpicked based on their experience and professional background to ensure that all delegates benefit from relevant, high-quality presentations.
Throughout the Public Sector Cyber Security Conference, delegates will benefit from insights into the latest developments in public sector cyber security and what the Government's £1.9 billion National Cyber Security Strategy could mean for your organisation.
In addition, delegates will have the chance to learn from examples of best practice and see how pioneering IT managers are safeguarding their systems against malicious attacks. Furthermore there will be opportunity to connect with other high quality delegates from across the technology sector, local government, the NHS and more.
Price
Public: GBP 50
Private : GBP 525
Category: Conferences | Government & Social Sector | Public Services
Speakers: Dr Ali Dehghantanha (Lecturer in Cyber Security and Forensics at University of Salford), Dan Taylor (Head of Cyber Security at NHS Digital), Ian Bryant (Branch Chief for Information and info-cyber Systems Protection Policy at Ministry of Defence), Dr Daniel Dresner (Information and Cyber Security Governance Lecturer at University of Manchester), Vanessa Smith (Detective Chief Inspector & Cyber Security Lead at Regional Cyber Crime Unit – Yorkshire and Humber)
*thebestof cannot be held responsible for any changes, amends or cancellations of an event
Contact us: 01612958150

visit us

Old Traffords, Old Trafford Stadium, Sir Matt Busby Way, Stretford, United Kingdom
M16 0RA